Why Uber Technologies SWOT & PESTLE analysis?
Uber Technologies SWOT & PESTLE analysis provides valuable insights into the company that has changed the transport and delivery sector by incorporating state-of-the-art technology in its day-to-day operations. Uber Technologies is a world-leading company in ride-hailing and delivery services. It has positively impacted its customer experience since one can access the services conveniently in the comfort of home or workplace. This has presented Uber Technologies with challenges, strengths, weaknesses, opportunities, and threats worth analyzing.
By use of  SWOT analysis, it is possible can identify both internal and external factors affecting Uber Technologies' operations. On the other hand, a PESTLE is a  business analysis tool used to expound on external factors impacting businesses. To keep the business competitive, Uber Technologies has to employ informed decisions, which are got from Uber Technologies PESTLE and SWOT analysis.
Uber Technologies Company Overview
Uber Technologies company was founded by Travis Kalanick in 2009. It has its headquarters in San Francisco, California. Since 2017 Dara Khosrowshahi has been the company's CEO, with a presence in over 72 countries and 10,500 cities globally. It has immensely invested in technology in its operations.
Share your Paper Instructions
At Affordable Fee, Plag-Free and Wthin Your Deadline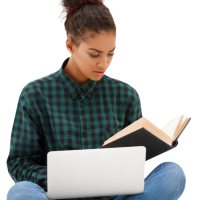 Through a mobile application platform, Uber Technologies users can conveniently request a ride and service delivery such as packages, food, and other goods. Globally, the company enjoys more than 32,800 employees in various capacities, including customer services, engineering, operations, and marketing, as of 2022.
As of March 2023, Uber Technologies is listed on the New York Stock Exchange (NYSE) as a publicly-traded company with the ticker symbol "UBER." Its market capitalization is approximated at $61.7 billion, making it one of the most valuable in the global market. In 2022, Uber Technologies enjoyed an 82.62% rise in annual revenue of 31.877B from 17. 455B in 2021, and a 56.7% rise from the previous year, 2020 ($11.139B). This was despite facing legal battles over safety concerns and driver's classification that posed major challenges. Uber remains the most preferred and innovative in the transport sector.
Uber Technologies Products & Services
Uber Technologies provides its services through the Uber network platform, accessible by iOS and android enabled devices. One can request for a product or service conveniently in the comfort of their workplace or home through the mobile application that you can download for free.
Other than ride-hailing, Uber Technologies offers the following other services:
Uber Eats: This is an integrated mobile application service available globally and facilitates food delivery from a preferred restaurant to your doorstep.
Uber Freight: This service conveniently links shippers with transporters, simplifying the shipping process.
Uber for Business: This is an Uber service for corporates that offer transportation services for their customers or employees. They can track and manage the transportation budget by setting up a corporate account.
Uber Connect: This is quick inter-city items and package delivery service without having to leave home.
Uber Health: This service efficiently allows healthcare providers to offer transportation of their patients to and from medical appointments.
Uber offers products and services that are affordable, reliable, and convenient across the industry.
Competitor Analysis of Uber Technologies
Uber Technologies faces some very strong competitors in the delivery and ride-hailing business. By analyzing its strengths and weaknesses, Uber can draw insights to help them strategize how best to remain competitive. Their major competitors include:
Lyft: They offer their services primarily in Canada and USA hence enjoying a limited global presence and market share. Their services include car rentals, ride-hailing, and bike-sharing. They use the same business model as Uber.
Didi Chuxing: This company offers similar services as Uber but dominates China's market share with a presence in Japan, Australia, and South America.
Grab: Grab dominates Southeast Asia's market share with recent expansion to Australia and Japan. Their devices include food delivery, financial services ride-hailing.
Ola: Ola dominates India's market share in Australia and the United Kingdom. They specialize in bike sharing, ride-hailing, and food delivery. Compared to Uber, they enjoy a limited market share globally.
Go-Jek: Go-Jek is based in Indonesia offering financial services, ride-hailing, and food delivery services
Uber technology must continue employing innovative ways of improving products and service delivery to remain competitive in the global market. Expansion in the new marketplace is also very crucial to maintain profitability.
Uber Technologies SWOT Analysis Top of Form
SWOT analysis seeks to identify a business's strengths, weaknesses, opportunities, and threats. It involves analysis of both internal and external factors that impact business processes. In a business setup, it highlights opportunities to take advantage of and the negatives to keep in check.
Strengths:
Strong Brand Recognition: Uber Technologies is a household brand making it easier to retain customers and attract fresh ones.
Large Market Share:  Uber Technologies enjoys a presence in over 70 countries globally, making it a recognizable ride-hailing brand worldwide.
Technological Innovation: Uber Technologies employs top-notch technology, making it easier to offer different products and services online.
Diverse Revenue Streams: With three main revenue streams, Uber Technologies has expansive and strong revenue streams.
Strong Financial Position: Uber Technologies is highly valued and enjoys substantial funding making the business strong financially.
Weaknesses:
Dependence on Independent Contractors: Uber has faced regulatory and legal battles in many countries due to over-reliance on independent ride-hailing contractors.
Controversies: Unsafe driving practices, sexual harassment, and discrimination are Uber's major controversies in its operations.
High Operating Costs: Investment in technology, driver incentives, and advertising poses high operations costs to Uber.
Legal and Regulatory Challenges: Different countries employ different legal and regulations, posing a challenge in expansion and operations.
Geographic Concentration:  With a concentration in a few key markets Uber Technologies is vulnerable to regional political and economic changes.
Opportunities:
Expansion into New Markets: Uber Technologies has opportunities to venture into new markets, including developing countries.
Partnership with Other Companies: By taking advantage of its global presence, Uber Technologies can forge a partnership with airlines and hotels to expand its operations.
Development of Autonomous Vehicles: Investing in Autonomous vehicle development could increase safety while reducing operating costs.
Diversification of Revenue Streams: New markets such as healthcare and logistics are possible diversification areas available to Uber Technologies.
Introduction of New Products and Services: Uber Technologies could invest in more services and products, including scooters, electric bikes, and public transportation options.
Threats:
Intense Competition: Uber Technologies faces stiff competition, negatively impacting its revenues and market share.
Economic and Political Uncertainty: Even with elaborate expansion plans, political and economic stability in key markets is vital.
Legal and Regulatory Challenges: Different countries have different legal and regulatory processes that challenge expansion.
Rising Costs: Hike in the cost of operations such as fuel and insurance pose a major challenge to business profitably
Cyber security Risks: Hacking and data breaches negatively impact customer trust and company reputation.
Uber Technologies PESTLE analysis
PESTLE analysis concerns external factors that affect business processes and operations. PESTLE stands for Political, Economic, Sociocultural, Technological, Legal, and Environmental factors and helps a business to understand external factors affecting business processes and profitability.
Political Factors:
Government Regulations: Laws and regulations that govern transportation operations are not the same in different countries where Uber Technologies operate, thus posing a major challenge and controversy. Safety concerns and independent driver classifications are major concerns to Uber.
Political Instability: Transport operations are directly affected by political instability. Riots and road closures hinder smooth operations.
Trade Restrictions: Trade restrictions such as between USA and China hindered Uber's operations in China. Expansion to new markets solely depends on trade barriers and tariffs.
Economic Factors:
Consumer Spending: A decrease in disposable incomes occasioned by economic downturns decreases demand for Uber services. Pandemics like COVID-19 affected demand for ride-hailing services, leading to a drop in revenues.
Exchange Rates: When the exchange rate against the US dollar decreases in value in countries that use different currencies,  Uber Technologies' profits decrease.
Inflation Rates: increase in Inflation rates increases the cost of operations, impacting company profitability.
Sociocultural Factors:
Cultural Differences: Cultural differences, for example, some countries do not embrace women drivers, poses a major challenge to Uber Technologies, which doesn't discriminate against drivers based on gender.
Demographic Changes: Changes in population distribution, age, and gender impacts service delivery. For example, demand for UberASSIST, designed for people with accessibility needs
Social Media: Social media impacts the company's reputation by influencing customer opinion and preference. A negative review could hurt business revenues.
Technological Factors:
Innovation: Technological innovation and developing highly competitive new products influence the company's investment decision. For example, advancement in electric bikes, vehicles, and scooters.
Cyber security: Cyber attacks and data breaches may compromise a company's reputation, loss or exposure of private personal information
Mobile Devices: with increased numbers of mobile users, accessibility of Uber services such as booking rides and online payment has increased.
Legal Factors:
Intellectual Property Rights: Intellectual property rights restricts the use and unauthorized duplication of patented technology. Uber's unprotected patent, like self-driving car technology, doesn't limit competitors from usage and duplication.
Regulations and Lawsuits: Regional operations are affected by differences in laws and regulations governing individual countries.
Employment Law: Countries have varying employment laws that can impact the company's business model. For example, the AB5 law in California classified its drivers as employees, while the Uber model classifies them as independent contractors.
Environmental Factors:
Climate Change: Climate change and sustainability have influenced decisions on operations, services, and products, such as investing in electric bikes, vehicles, and scooters. Uber Technologies commits to be a zero-emission company by 2040.
Pollution and Congestion: Urban area congestion and environmental pollution pose a big challenge to Uber Technologies' operation. They have resulted in investment in electric bikes, vehicles, and scooter-sharing services.
Natural Disasters: Earthquakes, hurricanes, and floods are some of the natural calamities that limit access, depriving customers services in affected areas.
In conclusion, the company can make use of Uber Technologies SWOT & PESTLE analysis to position itself in the market. The insights will also help make informed decisions in product development and technology to help mitigate challenges faced and take advantage of available growth opportunities to strategically increase revenues translating to profitability.
Other Related Company SWOT and PESTLE Analysis