Why Airbnb SWOT & PESTLE Analysis?
Airbnb can be categorized as the most innovative and successful company in the hospitality sector. It connects hosts and clients through an online platform disrupting traditional hospitality Industries. Conducting Airbnb SWOT & PESTLE Analysis is important for various reasons, which include:
Airbnb case study offers essential insights into the company's business strategies, business model, and factors that led to the success of the company.
Airbnb's SWOT Analysis can help the company improve its strengths by developing various strategies, reducing weaknesses, clutch opportunities, and alleviating threats.
Airbnb's PESTLE Analysis can offer valuable insights into external factors that impact the company's business operations. Analyzing these external factors can help Airbnb strategize different responses regarding changes in the business environment and maintain its competitive edge.
Overall, Airbnb's SWOT & PESTLE analysis can help understand the company's challenges, factors that led to its success, and the prospects of the company. It can also help in identifying improvements and growth opportunities in the dynamic hospitality sector.
Company Overview.
Airbnb is a famous online hospitality service company that connects families and individuals with unique travel experiences, accommodations, and vacation rentals in over 220 countries across the world. Joe Gebbia, Brian Chesky, and Nathan Blecharckyz founded the company in 2008. Brian Chesky is the CEO and co-founder of Airbnb. Airbnb is headquartered in San Francisco, California, U.S.A.
As of 2022, the company had employed approximately 6,811 people globally. Different types of accommodations are available On the company's platform, including private rooms, apartments, villas, and entire homes. As a publicly listed company, Airbnb is listed on the NASDAQ stock exchange with ABNB as its ticker symbol. In 2021, Airbnb reported an annual revenue of approximately $5.9 billion. As of April 2023, its market capitalization was roughly $79.68 billion.
Share your Paper Instructions
At Affordable Fee, Plag-Free and Wthin Your Deadline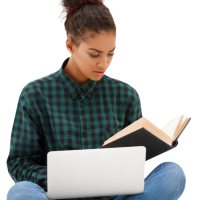 Airbnb operates on a commission-based fee structure business model, charging the host and the guest a certain percentage of the total booking amount as the service fee. The company is becoming more popular among younger generations and millennials because it offers affordable and authentic travel experiences.
Airbnb has faced many challenges in recent years, including the impact of the Covid-19 pandemic and regulatory scrutiny in various markets. However, the company has continued to be among the most innovative and popular travel brands globally. It aims at creating a world where anyone can belong anywhere.
Airbnb Products and Services
Airbnb provides various products and services, including:
Vacation rentals. Vacation rentals are the main products offered by Airbnb. They have various accommodations such as villas, houses, apartments, castles, yurts, and treehouses.
Airbnb offers experiences that range from cooking classes to cultural tours, outdoor activities, and more.
Airbnb Plus. This is a higher-end category of vacation rentals designed for comfort and quality. They offer amenities like deluxe linens, luxurious touches, and well-stocked kitchens, amongst others.
Airbnb for Work. This service is designed for employees who are traveling for work purposes. This service has a dedicated support team, and it is easy to book and bill, and customers have access to various listings.
Airbnb Luxe. This service offers exclusive access to the most luxurious properties in the world. Guests are guaranteed an exceptional experience because each property is screened thoroughly for design, quality, and amenities.
Airbnb Host. This platform allows the host to list their properties and handle their reservations.
Airbnb Plus Host. This platform requires extra verification and increases support and exposure for their listings. Airbnb hosts can opt to apply for Airbnb Plus program.
Airbnb Competitor Analysis.
As a leading online marketplace for experiences and vacation rentals globally, Airbnb has many competitors. In these competitor analyses, Airbnb will be compared with its top competitors regarding customer base, market share, revenue, and features.
Vrbo It is also known as HomeAway. Vrbo is among the world's largest vocational rental platforms. It has more than 2millions listings in 190 countries. Vrbo lists properties like villas, houses, and apartments and does not include private rooms and shared spaces, unlike Airbnb. Large groups and families looking for a more comfortable and private stay should consider Vrbo because it is more suitable.
Booking.com. It is among the world's largest online travel agencies offering various accommodations, including vacation rentals, apartments, and hotels. It has more than 28 million listings in 228 countries globally. It is a direct competitor of Airbnb as it provides similar services and listings.
TripAdvisor It is a well-known travel website that offers accommodations, reviews, flights, recommendations, and activity bookings. It has more than 988 million reviews and opinions of more than 8 million restaurants, accommodations, and attractions across the world. TripAdvisor competes directly with Airbnb as it offers similar services and listings.
Expedia It is among the largest online travel companies in the world. It provides various travel-related products and services, including flights, accommodations, and rental cars. It has more than 1.8 million vacation rental listings on over 200 booking sites. Expedia owns Vrbo, a direct competitor of Airbnb.
Agoda is an online travel agency located in Singapore. It provides a variety of accommodations, including vacation rentals, apartments, and hotels. It has more than 2 million vacation rental listings in 200 countries across the world. Agoda provides similar products and services, making it a direct competitor of Airbnb.
Airbnb SWOT Analysis
Airbnb's SWOT analysis is a strategic tool for evaluating the strengths, weaknesses, opportunities, and threats affecting its business operations.
Strengths.
The success of Airbnb can be credited to a number of crucial factors. First, Airbnb has established strong brand recognition within the travel sector thanks to its user-friendly platform and unique business model. Millions of people who trust and recognize Airbnb's reputation of providing top-notch services have been attracted by Airbnb.
In addition, Airbnb offers a wide range of accommodation options, private rooms, and entire homes, catering to different travel purposes. Airbnb has recently extended its offerings by launching experiences that offer guests tours led by local guides and opportunities to book unique activities. Lastly, Airbnb's large customer base gives the company a significant edge over its competitors. This drives business growth because new customers are attracted.
Weaknesses.
Several challenges affect the growth and reputation of Airbnb. Firstly, the company has faced regulatory hurdles in some regions across the world. These regions have strict regulations, and they impose fees on short-term rentals. Such challenges can prevent the growth and expansion of the company as well as reduce the company's profitability. Secondly, the business model of Airbnb heavily depends on the host, who significantly offers top-notch accommodations and experiences to clients.
Depending on the host can cause a challenge in maintaining consistent quality standards. Airbnb has faced criticism about the safety and security of its properties, with issues raised over regulations for the host and inadequate background checks. Lastly, the guests usually have high expectations for their accommodation due to the company's exceptional service reputation. Meeting these expectations can be challenging, and failure to do so can cause negative reviews and damage the company's reputation.
Opportunities.
Airbnb has numerous opportunities that enhance its operations and contribute to its growth. The company has the opportunity to expand into developing economies where the demand for short-term rentals is high. Airbnb can tap into these new markets and increase its flow of revenue. Airbnb can also partner with other travel providers, like car rental companies and airlines, to offer discounted bundled travel packages to its customers. This can offer added value to users and increase customer loyalty.
Airbnb can also expand and diversify its offerings because its experiences segment has growth potential, which could become the key driver of its growth. Finally, the company can use technological advancements such as machine learning and artificial intelligence to enhance its operations and user experience. Leveraging technology can improve the efficiency and profitability of the company.
Threats.
The growth and competitiveness of Airbnb can be threatened by a number of challenges. First, Airbnb has encountered fierce competition from established travel providers like Booking.com and Expedia. These companies have tremendous resources and a large customer base, posing significant competition to Airbnb.
Secondly, the Airbnb business is susceptible to natural calamities, economic downturns, and other unforeseen events that could affect its performance because it depends heavily on the travel industry. Thirdly, the legal and regulatory challenges can limit Airbnb's growth and profitability, especially in the regions where the government has strict regulations on short-term rentals.
Lastly, security concerns like property damage, assault, and theft can threaten the company's reputation and trust. Although Airbnb has implemented measures like insurance coverage and a verification process, it must continue addressing these issues to improve its security. Lack of proper background checks and regulations for the host can cause security breaches and increase fraudulent activities.
In conclusion, despite experiencing regulatory and security challenges, Airbnb has strong brand recognition, a large customer base, and a diverse offering that gives the company a competitive edge. Therefore, the company should expand in new markets, use technological advancements, and partner with other travel companies to address potential threats and drive growth. The continuous success of Airbnb will be determined by the company's ability to meet safety standards for its clients and hosts as they navigate a complex regulatory and competitive landscape.
Airbnb PESTLE Analysis
A PESTLE analysis is a strategic planning tool used to evaluate the external macro-environmental factors that affect the decision-making and operations of a business. These factors include:
Political Factors.
These refer to ways in which the company's operations are affected by government policies and political institutions. The regulatory environment is one of the political factors that affect Airbnb. Some countries' governments have implemented regulations that ban or restrict short-term rentals, which can affect Airbnb's ability to operate in those regions. For example, renting out an apartment in New York for less than a month is illegal. Additionally, concerns have been raised about how short-term rentals will affect affordable housing availability, resulting in increased regulations in some areas.
Economic Factors.
These refer to ways in which the company's operations are affected by economic conditions. The business model of Airbnb is based on offering pocket-friendly accommodations to guests, which means economic factors can significantly affect its operations. For example, during the economic recession, people don't travel much, reducing the demand for Airbnb services. Currency fluctuations can affect the costs charged for accommodations, impacting Airbnb's revenue.
Social Factors.
These refer to how cultural factors and social trends impact the company's operations. The rise of sharing economy is one of the social factors that has affected Airbnb. A sharing economy can be described as various economic activities where people share services and resources. Airbnb is a popular sharing economy platform that has benefitted from sharing resources trend. Airbnb's operations have been influenced by the rise of alternative accommodations and changing travel preferences.
Technological Factors.
These refer to ways in which the company's operations are affected by technological developments. As a technology-driven company, Airbnb has benefited from technological advancements in different ways. For example, booking accommodations have been made easier by the rise of mobile technology. Travelers can book accommodations using Airbnb mobile app. Also, guest communication tools and intelligent pricing algorithms have been developed to help host manage their listings.
Legal Factors.
These refer to how the company's operations are affected by laws and regulations. As earlier said, Airbnb has been faced by legal challenges in some regions whereby short-term rentals have either been banned or restricted. Additionally, Airbnb is supposed to comply with regulations related to data privacy, taxes, and safety. For example, occupancy taxes in some regions should be collected and remitted by Airbnb on behalf of the host. This is a complex and time-consuming process.
Environmental Factors.
These refer to how environmental issues impact the company's operations. Airbnb has promoted sustainable travel practices, although the company does not affect the environment directly. For example, Airbnb has implemented a sustainability policy encouraging hosts to adopt environmentally friendly practices like reducing waste and using energy-efficient appliances.
In conclusion, a PESTLE analysis of Airbnb shows that the company operates in a dynamic and complex environment influenced by several external factors. Understanding the external factors that affect its operations can help Airbnb develop strategies that can help it succeed in the long run.
Other Related Company SWOT and PESTLE Analysis