Why Costco SWOT and PESTLE Analysis?
Costco SWOT and PESTLE Analysis is an intriguing top that fascinates everyone, including business professionals due to its unique business model, customers due to its customer-centric approach, and to investors due to its ethical practices. Costco has been in operation since 1983 and has become a popular brand globally.
Costco's SWOT and PESTLE analysis provides key insights into the firm's success story. The success journey of Costco has been remarkable over the years, with the firm growing from a small warehouse club to a multinational corporation with more than 800 wares globally. The firm's diversified products make it a one-stop destination for most consumers. However, the company has faced various challenges, like competition from its rivals and changing consumer trends. Costco SWOT and PESTLE Analysis is a popular subject of study for everyone looking to learn from its success story.
Costco Company Overview
Costco, also known as Costco Wholesale Corporation, is US based retail company that operates a chain of membership-only warehouse clubs. The headquarters of Costco are in Issaquah, Washington, United States. Jeffrey Brotman and James Sinegal founded Costo in 1983 in Seattle, Washington, and it has grown to be among the largest retail firms globally by revenue. Costco has over 202,000 employees working in over 828 warehouses in different parts of the world, most of which are in the United States, making it one of the largest employers globally. W. Craig Jelinek is the current leader of Costco, and he took over the position in 2012.
The annual revenue of Costco was estimated at $ 210.2 billion in the fiscal year 2022, and a market capitalization of over $ 219.64 billion as of march 2023, making Costco one of the most valued firms globally. Costco is the ticker symbol of Costco on the NASDAQ stock exchange. The success of Costco can be attributed to its business model, which is based on offering excellent products at affordable prices. Besides, the membership-only warehouse club generates the firm revenue from its customers willing to pay annual fees to access the stores.
Share your Paper Instructions
At Affordable Fee, Plag-Free and Wthin Your Deadline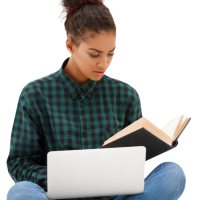 Costco Products
Costco offers its customers various products and services, such as groceries, insurance, travel and financial services, electronics, household items, and clothing. Diversified products have made Costco a one-stop shop for customers looking for baked and fresh foods, among other products.
Costco Competitors
Costco operates in a highly competitive industry, competing with other giant retail firms for market share. Amazon, BJ's Wholesale Club, Walmart, Target, and Sam's Club are the main competitors of Costco. Costco has remained competitive due to its unique business model, focusing on high-quality products and a membership-based system.
Costco SWOT Analysis
SWOT analysis is one of the essential frameworks in Costco's SWOT & PESTEL Analysis. A company uses this essential tool to evaluate internal and external factors affecting its operations and competitiveness.
Costco Strengths
Costco has several strengths that enable it to compete with other retail giants.
Strong brand recognition: Costco has a positive market reputation and a strong brand name. Costco is famous for its exceptional customer service, low prices, and high-quality products.
Large-scale operations: Costco has a strong global presence with over 828 warehouses worldwide, providing significant economies of scale. Costco can leverage its large size to get better deals from suppliers and sell its products to consumers at low prices.
Customer loyalty: Costco has a large loyal customer base that regularly shops for products and services in Costco stores worldwide. This is because of the value proposition and the excellent customer services offered to customers.
High employee satisfaction: Costco is among the firms that treat the workers well by offering them benefits, good salaries, and opportunities to grow. This leads to a highly motivated workforce and contributes to the firm's success.
Innovative business model: The warehouse club system is unique and helps Costco attract customers who value low prices and bulk buying. The firm has also successfully expanded its business into other sectors like travel, gas stations, and online shopping.
Costco Weaknesses
However, Costco has some weaknesses that make it unable to reach its full potential.
Low online presence: Costco provides its customers with a wide range of products; however, they are limited compared to its competitors. This can be a disadvantage to the Costco customer who may be looking for a particular product that is not available at Costco.
Low product offerings: Costco has been slow in adopting new market trends like e-commerce, limiting its online presence compared to its rival retail companies. This reduces the firm's market share and makes it vulnerable to competition.
Dependence on membership fees: Costco is a multinational corporation; however, it has a more substantial presence in the US market, and its international operations are remitted compared to its competitors. This makes it vulnerable to competition, which reduces its market share and profitability.
Costco Opportunities
Costco has opportunities to invest in increasing its competitive advantage and market share.
E-commerce: E-commerce allows Costco to expand its presence and reach consumers via online shopping. This can help the firm to grow its market share and compete with retailers with a strong e-commerce presence.
International expansion: Costco has a limited global presence but has the potential to expand to new markets around the world. This could be essential in enabling the firm to tap into new markets and increase its revenue streams.
Private label products: Costco has private label products that it can expand to increase its margins. This is essential in allowing the firm more control over the supply chain and lowering its supplier dependence.
Costco Threats
Despite Costco being one of the largest retail firms in the world, it is facing some threats that lower its profitability.
Competition: Costco operates in a highly competitive sector, and retailers like Amazon, Walmart, and Target compete for the same market share. These retail companies have significant resources, a wide range of products, and can provide products at low prices
Economic downturns: Costco's business model of selling its products at low prices to consumers makes the firm vulnerable during economic downturns. During economic downturns, consumers may turn to low-priced retailers or reduce spending, leading to low sales and revenue.
Changing consumer behavior: Consumer trends are constantly evolving, and Costco must be ahead of these trends to remain relevant. For instance, the key part of Costco's business model is consumer bulk buying which may shift and make the firm vulnerable to competition and low revenue collection.
Costco PESTLE Analysis
PESTLE analysis is the other critical framework in Costco's SWOT & PESTEL Analysis. PESTLE analysis is a framework company utilizes to determine different environmental factors that may affect the business performance and competitiveness.
Political Factors
These refer to state policies and regulations' effects on business operations. Costco should consider the following political factors:
Trade policies: Costco operates in different parts of the world and is subjected to various international trade policies which affect its business operations because it imports considerable amounts of raw materials from other countries. Changes in trade policies can impact the cost of its products, which may impact its profitability.
Tax policies: Costco operates in several countries with varying tax regulations and policies. Changes in tax regulations and policies may affect the profitability of Costco and cash flow.
Labor laws: Costco operates in a competitive sector, and changes in labor laws significantly impact its operations. Costco must comply with labor laws to avoid legal action.
Political instability: Costco operates in different parts of the world, vulnerable to political unrest. Any political turmoil can affect firm operations, including reduced demand, supply chain disruption, and currency fluctuation.
Economic Factors
This refers to the economic environment in which a company operates. Costco faces various economic factors that should be considered to enhance the firm's profitability.
Economic growth: Economic growth affects the demand for goods and services; hence, it is an essential factor that affects Costco's operations. Strong economy results in increased consumer spending, which increase company revenue.
Interest rates: Costco operates in a highly competitive industry, and any changes to interest rates can impact the cost of capital, significantly impacting its operations and profitability.
Consumer spending: Costco's business model is based on providing consumers with excellent products and services at affordable prices. Consumer spending on its products is essential because it affects its profitability since it determines the demand for its products and services.
Exchange rate: The business operations of Costco are in different parts of the world, and exchange rates significantly impact its profitability. Increased dollar value results in low revenue from international operations, and a weak dollar raises the cost of goods.
Social Factors
Social Factors refer to social and cultural factors that can significantly impact the business operation. Costco should consider the following social factors:
Consumer preferences: Consumer preferences have more significant impacts on business operations. For instance, Costco's business model is based on providing excellent products and services at low prices; any changes in preference can impact the demand for its products.
Health and wellness trends: These trends constantly evolve globally and can impact the business's operations. In response to these trends, Costco offers a wide range of organic and healthy products.
Demographic changes: The aging population affects the demand for Costco products and services, affecting its profitability. Costco provides a wide range of products, including healthcare products, to cater to the aging population.
Technological Factors
This refers to the impact of technological advancements on business operations. Costco needs to consider the following technological factors to increase its global presence:
E-commerce: E-commerce has gained popularity worldwide, and Costco is responding by offering online shopping to its customers. In addition, Costco has invested in an online platform to improve the customer experience.
Data analytics: Data analytics is essential in providing insights into consumer behavior and enhancing the firm's decision-making. Costco has responded by implementing various data analytic techniques to improve its supply chain and enhance customer experience.
Automation: Automation of business operations significantly reduces production costs and enhances efficiency. Costco has adopted this technology and implemented different automation technologies in its warehouses, including the Self-checkout machine.
Mobile technology. Mobile technology is becoming essential and can impact the business's operations significantly. Costco has responded by providing mobile applications to consumers. The applications enable customers to access product information, make orders, and track their delivery.
Legal Factors
Legal factors refer to government regulations and laws' impacts on business operations. The following are legal factors that Costco should consider.
Employment laws: The operations of Costco are spread in different parts of the world and are subject to various labor laws. Costco must comply with these laws to enhance employee welfare and avoid legal actions.
Intellectual property laws: Intellectual property laws are essential to the operations of Costco as they protect its brand and product designs. Costco must comply with intellectual property laws to minimize legal actions.
Health and safety regulations: Costco operates in a highly regulated and competitive industry which may impact the company's operations. Health and safety regulations are vital in enhancing consumers' and employees' welfare.
Consumer protection laws: These are essential laws that protect the rights of consumers and ensure companies sell quality and safe products. These laws can potentially impact Costco's operations, and as a result, it must comply to avoid legal complications.
Environmental Factors
Environmental Factors refer to the effects of environmental issues on the operations of a business. The environmental factors for the case of Costco include:
Climate change: Climate changes can significantly affect Costco's operations, such as the disruption of the supply chain, changes in consumer behavior, and increased energy costs.
Sustainability: sustainability is becoming a subject of concern in different parts of the world and can significantly affect the operations of Costco. Costco has implemented different sustainability practices in its operations in response to sustainability. For instance, Costco has tried to lower its carbon footprint and offer sustainable products to its customers.
Environmental regulation: These are critical in protecting the environment and ensuring the companies operate sustainably. Costco must comply with these regulations to reduce the likelihood of legal action vulnerability.
Natural disaster: Natural disasters can significantly affect Costco's operations, especially Supply chain disruption, and damage the warehouses and distribution centers.
Costco is a thriving retail firm that has been able to uphold its position as the market leader in this industry for several decades. Focus on affordability, quality, and customer service has enabled the firm to build a loyal customer base and brand reputation. Costco faces stiff competition from its rival retailers and must adapt to constantly changing technological advancement and consumer preferences to remain successful in the future.
Other Related Company SWOT and PESTLE Analysis