Why PepsiCo SWOT & PESTLE Analysis?
PepsiCo SWOT & PESTLE Analysis evaluates the company's internal and external environmental factors affecting its operations. The analysis provides interesting insights into the corporation's managerial and strategic practices. PepsiCo operates as a food and beverage company worldwide. It has more than 200 outlets globally, which purely deal with its popular brands that include, including Pepsi, Gatorade, Quaker oats, Frito-Lay, and Tropicana.
Professionals and students can draw vital lessons from PepsiCo's business model. The company's exemplary financial performance, marketing, decisive corporate social responsibility, innovation, and supply chain management are major learning aspects worth replicating and benchmarking by other global corporates wishing to be competitive globally.
PepsiCo Company overview
The company was founded through a merger between Frito- Lay and Pepsi-Cola in 1965. PepsiCo has headquarters in Purchase, New York, USA, and has been headed by its CEO Ramon Laguarta since 2018. The company trades in top-notch products, including Pepsi, Lay's, Tropical, Gatorade Doritos and Quaker Oats, and other brands in more than 200 countries globally.
Share your Paper Instructions
At Affordable Fee, Plag-Free and Wthin Your Deadline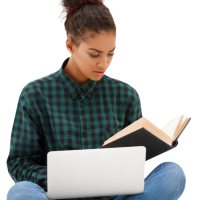 The company operates in four major areas globally, including QuakerFoods North America, PepsiCo International, PepsiCo Beverages North American, and Frinto-Lay North America. PepsiCo enjoys more than 300 employees globally. With its ticker symbol PEP, the company is listed as a publicly traded corporation on the NASDAQ stock exchange. PepsiCo has a market cap of$243.10 billion as of March 2023, making it the best company in the marketing cap category.
In 2022  the annual revenue for the company hit $86.392 billion, which was an 8.7% increase from the previous year's $ 79.47 billion. This has been attributed to PepsiCo's robust innovation strategies, commitment to sustainability, and unmatched corporate social responsibility. PepsiCo company commits to reducing its environmental impact with a 40% reduction of greenhouse gas emissions by the year 2030. The company also invests in community health, nutrition, and education initiatives.
PepsiCo Products & Services
PepsiCo enjoys diverse products and services to its consumers globally, such as snacks, carbonated and non-carbonated beverages, and food products. Their highest regarded brands include:
Carbonated soft drink – Pepsi
Sport drink – Gatorade
Snacks like chips and dips – Frinto-Lay
Oatmeal and breakfast cereals- Quaker oats
Gatorade: a sports drink
Fruit juices – Tropicana
PepsiCo also offers additional products, including Aquafina bottled water, Starbucks ready-to-drink beverages, and Lipton tea products. Under the service category, PepsiCo provides specific support on advertising and marketing to its retail partners and distributors since they serve a wide variety of unique consumers and are spread worldwide.
PepsiCo Competitor Analysis
By virtue of being a recognized food and beverage corporation, PepsiCo faces competition from other global players in the industry. Below are some of the company's main competitors.
The Coca-Cola Company. Coca-Cola Company is a major competitor in non-alcoholic beverages producing entities enjoying over 200 countries globally. Its soft drinks brands include Fanta, Sprite, Minute Maid, Coca-Cola, and more.
Nestle. Nestle is a globally known multinational with a main focus on healthier products. Their major brands include Maggi, Nescafe, and KitKat.Their brands are known to be wellness and health-focused. Therefore, they pitch a competitive advantage.
Keurig Dr Pepper. Keurig Dr Pepper is a major competitor dealing with non-alcoholic beverages like Snapple, Dr Pepper Canada Dry, 7UP, and others. As a beverage company that competes with PepsiCo in the non-alcoholic beverage market, Keurig Dr Pepper is known for developing healthy beverages that are sugar-free and low calorie
Mondelez International. They are equal multinational competitors, with PepsiCo dealing with brands like Oreo and Cadbury Trident. Their products are known to be healthier, and they enjoy a vast, strong distribution network. In addition, their products are recognizable and enjoy a huge International presence.
Kraft Heinz Company. They are also multinational competitors with products ranging from Kraft, Heinz, and Philadelphia, among many more. PepPepsiCo's competitors are well equipped, creating the need to invest in developing and improving the company distribution network, increasing healthier products, and expanding their portfolio to seal their market share and remain competitive.
PepsiCo SWOT & PESTLE Analysis
A SWOT analysis is a crucial framework in the PepsiCo SWOT & PESTLE Analysis. The SWOT (strengths, weaknesses, opportunities, and threats) of a company assist in identifying and analyzing the company's internal and external factors impacting its daily operations. It is a managerial tool that helps a company decide on the best strategies to implement to survive in the competitive environment.
PepsiCo SWOT Analysis
PepsiCo Strengths:
Strong Brand Portfolio: PepsiCo enjoys an unmatched brand reputation internationally. With products ranging from Quaker Oats, Frinto-Lay, Pepsi, Gatorade, and Tropicana, which are well established, have put the company in the limelight hence the need for maintaining the position.
Wide Global Presence: PepsiCo brands sell in more than 200 countries, making it widely recognized. They enjoy quite a wide geographical presence while generating revenues.
Innovation and R&D: By investing in a wide range of healthier brands, PepsiCo relies on unmatched innovation and R&D to cope with ever-changing consumer tastes and preferences.
Top-notch Distribution Network: Maintaining strong regional distribution networks is essential in ensuring product accessibility. PepsiCo has this as a policy.
PepsiCo Weaknesses:
Carbonated Drinks Dependency: Healthier products are gaining popularity in the global market. This has been the biggest challenge to face head-on. Prioritizing consumer preferences-driven products is inevitable to maintain revenue flows.
Debt Management: High debts limit the company's investment in innovation and R&D. PepsiCo has to manage its debts amicably to remain globally competitive.
Key Customers Syndrome: PepsiCo has to deliberately diversify its customer base to remain in business, cautioning its revenue streams.
Brand Perception: Having major brands calls for decisive action on consumer perceptions. Any negativity is detrimental to consumers. Investing in healthier brand ranges is inevitable to maintain profitability.
Entry to Emerging Markets: Presence in the new emerging markets has to be aggressively prioritized to maintain a global face in the international market space. This will eventually cement a significant market share with undisputed growth in the future.
PepsiCo Opportunities
Products Diversification: PepsiCo enjoys a large market share, so venturing into different complementary products tailored to its consumers is equally important.
Venturing into Emerging Markets: Emerging markets present space for expansion. They may consider partnering and franchising in line with local trends and consumer preferences.
Going Digital: With the world becoming a global village, PepsiCo can effectively and efficiently shoot up its customer experience and easily manage a wide customer base with the use of digital technology.
PepsiCo Threats:
Hiked competition: intense competition can lead to loss of sales, lower profits decreased market share. Deliberate efforts need to be rolled out and intensified to put it in check.
Health concerns: PepsiCo's sugary beverages and salty snacks attract scrutiny due to their effects on health. The company has to decisively diversify to healthier brands to attract and retain health-conscious customers.
Economic downturns: Economic turmoils lead to restricted spending that can have a gross effect on sales.
Government policies: Government regulation on product labeling, ingredients, and advertising could significantly affect company operations.
PepsiCo PESTLE Analysis
The other crucial framework in PepsiCo SWOT & PESTLE Analysis is the PESTLE Analysis. PESTLE ( Political, Economic, Sociocultural, Technological, Legal, and Environmental) is a managerial analyzing tool that expounds on external issues that affect a business setup. Enumerated below are some that could impact SepsiCo:
Political Factors:
Taxation: Unprecedented changes in tax policy can have a tremendous effect on product prices. This may include increased taxation on raw materials, which eventually translates to increased prices of products.
Trade policies: Trade Agreements and tariff changes could impact the importation and exportation of company products,
Political stability: PepsiCo has a wide geographical presence, making it culpable to different countries and regional stability.
Economic Factors:
Economic growth: The drive to buy is much influenced by economic stability. End users tend to consume more in a stable economy and less during an economic downturn.
Inflation: This can lead to increased spending on operations, which may result in fluctuation of product prices.
Currency exchange rates: PepsiCo is an international company; therefore, any changes in currency exchange rates impacts business operation.
Sociocultural Factors: Unpredicted changes in consumer behavior may pose a considerable challenge to product use. Investing in innovation and product diversification is inevitable.
Demographic shifts: Any changes in population size, distribution, and age can have Unprecedented changes in consumer tastes and hence affect revenues.
Increasing trend towards sustainability: PepsiCo must be vigilant to sustainable development initiatives and the global trend. The company has to ensure that its product, packaging, and distribution align with global trends.
Technological Factors:
Embracing digital technology: Today's trend shows that customer experience and management can be captured through investing in the right technology. Disruptive measures must be employed to include modern technology in all areas of product production.
Automation and robotics: To leverage Automation and robotics, PepsiCo must invest in these technologies to reduce operations costs and increase its competitiveness.
E-commerce growth. Investing in e-commerce solutions is inevitable at this age and time. Consumers get insights and even product ratings from e-commerce websites, hence the need for an informative and robust platform to guide them appropriately.
Legal Factors:
Regulations on advertising and marketing: Compliance with various regional guidelines is automatically not a thing to compromise. It promotes business ethics.
Intellectual property rights: Intellectual property rights protection must be promoted at all levels to curb unwarranted infringement. PepsiCo has invested largely in product development and innovation hence the rights have to be aggressively protected.
Employment laws: PepsiCo must conform to various laws in its areas of operations to ensure safety.
Environmental Factors:
Sustainable sourcing: PepsiCo's raw materials includes potatoes, corn, and sugar. They are sourced from reputable producers that uphold ethics.
Climate change: PepsiCo's operations always seek conformity with laid rules and consideration for the sustainability of the environment for the future. The company is wary of any such occurrence and appreciates the need to minimize greenhouse gas emissions.
Water scarcity: Water is a  major component in PepsiCo production, and therefore the company has set a goal to replenish water-stressed areas sustainably by 2030.
Other Related Company SWOT and PESTLE Analysis