Why Hilton SWOT &PESTLE Analysis?
Hilton SWOT & PESTLE analysis is significant for various reasons such as:
Learning about a successful business. Hilton is renowned globally as a successful brand with over 7,000 properties in 122 countries. Studying Hilton's strengths, weaknesses, opportunities, threats, and business strategies can offer valuable insights into the key factors contributing to a successful business.
Identifying strategic opportunities. SWOT analysis can aid in identifying potential opportunities for Hilton to leverage to expand its business. These opportunities include; broadening its range of products, venturing into new markets, and using technology to enhance customer experience.
Mitigating risks. External factors that could affect Hilton's business operations can be identified by conducting a PESTLE analysis. These factors include; economic downturns, regulation changes, and natural calamities, amongst others. Understanding these factors can help Hilton develop strategies to mitigate the risks.
Developing business strategy. Hilton can use the insights from the case study, SWOT & PEPTLE analysis to shape its business strategy. Hilton can create a powerful and efficient business strategy by capitalizing on its strengths and opportunities, minimizing risks, and addressing threats and weaknesses.
Hilton SWOT & PESTLE analysis can offer a thorough understanding of the hospitality sector and provide strategies that companies can employ to succeed in these industries.
Hilton Company Overview.
Hilton Worldwide is a multinational company from the U.S. that oversees and franchises a diverse range of resorts and hotels. Hilton manages more than 7,000 properties in 122 countries. Conrad Hilton founded the company in 1919; the current CEO is Christopher Nassetta. Hilton is headquartered in Tysons Corner, Virginia. Hilton operates in the resort and hotel industry. HLT is the ticker symbol under which Hilton is listed on the New York stock exchange. The market capitalization of Hilton as of march 2023 was $ 37 billion approximately, making it one of the most valuable companies in the world by market capitalization. In 2022, Hilton's annual revenue was $ 8.77 billion, a 52% increment from the previous year's revenue of $5.79 billion.
Hilton has different brand portfolios, such as Hilton hotels and resorts, Hampton by Hilton, Waldorf Astoria hotels and resorts, Homewood suites by Hilton, and DoubleTree by Hilton. Hilton leads the hospitality industry because of its strong brand recognition and global presence.
Share your Paper Instructions
At Affordable Fee, Plag-Free and Wthin Your Deadline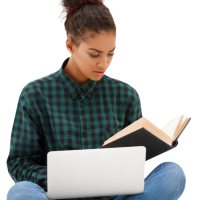 Hilton products and services.
Hotel and resort accommodation. Hilton runs a global chain of hotels and resorts offering diverse lodging options ranging from luxurious properties to affordable accommodations.
Dining and event services. Hilton properties provide different dining options like cafes, restaurants, and bars. They also offer catering services and event planning for conferences, weddings, and other events.
Loyalty program. Hilton's loyalty program, Hilton Honors, offers exclusive rewards to its frequent clients. Benefits include late check-outs, free room upgrades, and granting access to premium amenities.
Meetings and conventions. Hilton rent out their hotel and resort space for conventions and conferences, along with a team of experts who help organize and deliver successful events.
Vacation ownership. Under the Hilton Grand Vacation brand, Hilton provides vacation ownership programs and timeshare properties.
Hilton generally aims to offer its guests tailored experiences and top-notch accommodations. They also aim to provide different amenities and services that cater to the demands of both business and leisure travelers.
Hilton Competitor Analysis.
Hilton operates in a fiercely competitive sector with multiple global players. A brief competitor analysis for Hilton is discussed below.
Marriott International. Marriott is a global hotel chain that has 7000 properties around the world. Marriot provides different hotel brands serving diverse markets, ranging from luxurious options to affordable options like Hilton. Marriott has a loyalty program called Marriott Bonvoy that offers exclusive rewards to their frequent clients, just like Hilton.
Intercontinental Hotels Group(IHG). IHG has over 6000 hotels operating around the world. Popular brands like Crowne plaza, intercontinental, and Holiday inn are owned by IHG. Like Hilton, IGH provides various accommodations, events, and dining services.
Accor is a France-based multinational hospitality company with more than 4,800 hotels in 100 countries. Accor's portfolio includes brands like Novotel, Sofitel, and Ibis, serving various market segments. Accor, like Hilton, has a loyalty program called Accor Live Limitless, which offers its exclusive client benefits.
Hyatt Hotel Corporation. Hyatt has over 900 properties across the world, including luxury brands like Andaz and Park Hyatt, as well as budget-friendly and mid-scale options. Like Hilton, Hyatt has a loyalty program named World of Hyatt, which offers frequent clients exclusive benefits.
Choice Hotels International. Choice Hotels have over 7000 properties across the world, including brands like Quality Inn, Comfort Inn, and Econo lodge. They offer pocket-friendly accommodations and a loyalty program named Choice privileges, which offers frequent clients exclusive benefits.
Hilton faces tight competition from several established players in the hospitality sector across the world. However, some factors differentiate Hilton from its competitors. These factors include an extensive global network, exceptional brand recognition, and a robust loyalty program. Hilton's broad range of brands and commitment to providing tailor-made experiences to its guests further adds to its competitive advantage.
Hilton SWOT Analysis.
The first analysis tool in the Hilton SWOT & PESTLE analysis is the SWOT. A SWOT analysis is a tool for strategic planning that help organizations and individuals identify strengths, weaknesses, opportunities, and threats that may affect business operations. Performing SWOT analysis will help individuals and organizations understand their internal and external surroundings, enabling them to make crucial decisions and formulate effective strategies. Below is a brief SWOT analysis of Hilton Worldwide Holding Inc.
Hilton Strengths
Strong brand reputation. The Hilton brand is widely recognized in the hospitality industry, known for its ability to offer high-quality services to its customers. Strong brand recognition is an asset to the company because it helps attract and retain customers.
Wide range of properties. With its diverse portfolio of properties, including budget-friendly hotels, luxury hotels, and resorts, Hilton can effectively serve many customers while minimizing its exposure risks.
Strong financial position. With a revenue of $ 8.77 billion in 2022, Hilton has a solid financial position enabling it to invest in its properties and broaden its business activities.
Loyalty program. Hilton's loyalty program, Hilton Honors, offers exclusive rewards to its frequent clients. Benefits include late check-outs, free room upgrades, and granting access to premium amenities. The program aims at enhancing customer loyalty and persuading them to prefer Hilton over their competitors.
Hilton Weaknesses.
Dependence on the U.S. market. Hilton highly relies on the U.S. market as a large portion of Hilton's revenue is from the U.S. market. This dependence makes Hilton susceptible to shifts in customer behavior and economic downturns in the U.S.
Dependence on third-party bookings programs. Hilton heavily depends on third-party booking programs like booking.com and Expedia to create bookings. Reliance on third-party bookings makes the company incur high costs, limiting its capacity to control the customer experience.
Limited presence in certain markets. Although Hilton is well established in many countries, its reach is limited in specific emerging markets like India and China. This restricts the company's potential for expansion in these markets.
High debt levels. Hilton bears a considerable debt burden which could impede its capacity to invest in new markets and extend its operations.
Hilton Opportunities.
Expansion into emerging markets. In emerging markets like India and China, Hilton has significant opportunities to extend its business operations because the demand for elegant hotels and resorts is growing.
Growing demand for sustainable tourism. As sustainable tourism demand continues to rise, Hilton can benefit from this trend by highlighting its efforts towards sustainability to customers and investing in sustainable practices.
Growth in the luxury segment. Hilton can capitalize on the growing demand for the luxury segment by investing in luxury properties and tailoring their services to cater to affluent customers.
Growing trend towards experimental travel. The growing popularity of experimental travel presents an opportunity for Hilton to differentiate its brand and attract guests by offering distinctive and memorable experiences.
Development of new technologies. As the hospitality sector evolves, Hilton can use emerging technologies like virtual reality and artificial intelligence to enhance customer experience and maintain a competitive edge.
Hilton Threats.
Intense competition. Hilton operates in a highly competitive hospitality sector, competing with emerging markets and well-established competitors.
Economic uncertainty. Economic uncertainties can impact the hospitality sector significantly. During economic downturns, customers may scale back on travel and tourism expenditures.
Shifts in consumer behavior. Changing consumer preferences like eco-tourism trends and vacation rental choices can significantly impact Hilton's business.
Political instability. Politically unstable countries disrupt Hilton's operations and limit its ability to expand in these markets.
Hilton PESTLE Analysis.
The second analysis tool in the Hilton  SWOT & PESTLE analysis is the PESTLE. PESTLE analysis is a strategic instrument utilized for evaluating and analyzing the external macro-environment factors that could affect the business environment of an organization. These factors include:
Political Factors
Hilton's business operations can be impacted significantly by political factors and government. Significant political factors that could affect Hilton are:
Government regulations. The hospitality sector can be subject to government regulations affecting Hilton's operations. For example, the new mandate requiring hotels to lower their carbon emissions could impact Hilton's finances and operations.
Tax policies. Tax policies can influence Hilton's profitability, as seen with the reduction in demand for Hilton's services when the government raises taxes on hotel rooms.
Political instability. Political unrest in its operating countries can affect Hilton's business operations. For example, political turmoil can cause a decline in tourism, leading to a drop in Hilton's occupancy rates.
Economic Factors.
The hospitality sector depends heavily on economic conditions. These factors can significantly impact the demand for hotel services. Hilton can be affected by critical economic factors, which include:
Gross Domestic Product growth. An increase in economic growth can potentially escalate the demand for hotel services. As the economy expands, there is a great likelihood of people traveling for business or leisure.
Exchange rates. Changes in currency exchange rates can affect Hilton's revenue. For instance, if U.S. Dollar becomes stronger than other currencies, the services offered by Hilton would become very expressive for foreign visitors.
Inflation can impact Hilton's profitability. For instance, an increase in labor costs and raw materials can lead to higher production costs resulting in either decrease in the hotel's profitability or an increase in the prices of their services.
Social Factors.
Social factors can significantly influence customer behavior and preferences. Some significant social factors affecting Hilton include.
Demographic changes. Demographic changes can affect Hilton's target market. For example, the young population may prefer different services compared to the aging population.
Lifestyle changes. Changes in consumer taste and lifestyle can affect Hilton's service delivery. Increased healthy food preferences can lead to Hilton providing more nutritious food options.
Growing trends toward experimental travel. Since there is an increasing inclination toward tourism, Hilton can capitalize on distinctive amenities and activities.
Cultural differences. Cultural practices such as negotiating prices can affect Hilton's pricing strategy.
Technological Factors.
Technological factors are essential for Hilton because they significantly affect its competitiveness and operations. Some of the critical technical factors affecting Hilton include:
Digitization can influence Hilton's customer experiences and operations. Using mobile booking applications, for example, can enhance customer experiences.
Automation can enhance the operational efficiency of Hilton. For example, implementing an automated check-in system can minimize client wait times.
Hilton considers cybersecurity to be of utmost importance as it can affect customer trust significantly. For example, if a data breach occurred, Hilton's reputation could be damaged, and customer information would be lost.
Legal Factors.
The legal factors that affect Hilton's reputation and operations include:
Labor laws. Labor laws can influence Hilton's employee relations and labor costs. For example, if the government orders an increase in the minimum wage, it can affect Hilton's expenses.
Intellectual property law. Hilton's brand and reputation can be influenced by intellectual property law. For example, if a rival company copies Hilton's logo, Hilton's brand worth can be harmed.
Health and safety laws. Health and safety laws can affect Hilton's customer experience and operations. For example, if the government orders health and safety protocols, it can impact how Hilton operates and the experience of its customers.
Environmental Factors.
Environmentally conscious customers are putting much pressure on Hilton because they expect the company to prioritize sustainability in its operations. Environmental factors affecting Hilton include:
Climate change. Climate change can affect the finances and the operations of Hilton. Extreme weather and natural calamities can lead to the destruction of properties and disruption of business operations.
Energy consumption. The expenses of Hilton are much higher because of energy consumption. Hilton can adopt energy-efficient practices like installing high-efficiency HVAC systems and LED lighting to lower costs and reduce energy consumption.
Sustainability practices. Hilton's reputation and customer loyalty can be affected by its sustainability practices. Adopting sustainable practices like sourcing locally and minimizing the use of single-use plastic can help Hilton boost its reputation and appeal to environmentally conscious customers.
In conclusion, SWOT & PESTLE analysis is essential for businesses to understand how internal and external environmental factors affect their operations. In the case of Hilton, its finances and operations are affected by political, economic, social, technological, and environmental factors. Hilton can therefore create strategies by scrutinizing these factors to leverage strengths to minimize risks and capitalize on opportunities from external aspects.
Other Related Company SWOT and PESTLE Analysis