Designing Learning and Development Activities
CIPD Level 3DES Assignment Example UK: Designing Learning and Development Activities equips students with the necessary knowledge and skills to excel in the course. The examples provide important information that allows learners to effectively and efficiently implement designing learning and development activities. The Essay For All experts does not leave any information to chance as the examples consider the course requirement and learning outcomes. We recommend contacting our services if you experience challenges understanding their CIPD Level 3DES Assignment.
L&D involves understanding the organization's strategy and anticipated capability requirements to determine the essential learning needs across the organization. At the individual level, L&D aims to create a learning atmosphere that fosters continuous growth for employees to achieve their full potential. The primary responsibility of the learning and development (L&D) function is to create and execute learning and development strategies that align with and contribute to business strategies. The function plays several key roles, which include:
Cultivating and sustaining a culture of learning within the organization.
Recognizing and addressing the learning requirements of individuals and the organization.
Encouraging both workplace-based and self-directed learning.
Providing guidance and support to line managers regarding their obligations in training and developing their employees.
Creating and implementing learning initiatives and programs that cater to identified needs.
Assessing the impact and effectiveness of learning initiatives.
CIPD 3DES Learning Outcome 1: Understanding Factors Informing The Design Of L&D Activities.
AC1.1 Explain Legislative And Organizational Elements Affecting The Design Of L&D Activities.
Legislative factors
Employee health and safety legislation: In the UK, there are two significant laws concerning employee health and safety in the workplace. The Health and Safety at Work Act 1974 imposes the responsibility on employers to ensure the safety and well-being of their employees by providing a secure working environment. On the other hand, the Management of Health and Safety at Work Regulations 1999 emphasizes that employees identify and address potential risks. Together, these laws form the UK's foundational occupational health and safety standards.
Welfare regulations: These laws ensure fair treatment of employees and encompass laws against discrimination, leave provisions, data protection, and guidelines for employee conduct and professionalism. These regulations are vital for safeguarding employee well-being and compliance with the relevant laws.
Organizational factors
Line managers' involvement: The L&D function aligns strategies with organizational goals, meets employee learning needs, and integrates with HR strategies. They foster a learning culture, identify learning needs, and develop appropriate strategies. They also promote workplace learning for individuals and teams.
Top management commitment: When top management commits to L&D, they allocate resources to support and implement effective learning programs. They also ensure the L&D aligns with the strategic goals of the organization. The commitment also promotes employee engagement enhanced through recognizing and rewarding achievements.
Outsourcing: It allows enterprises to access specialized expertise and external vendors. Outsourcing also allows organizations to scale up or down their L&D activities
External consultant: When an organization engages external consultants, presents an objective perspective, and contributes to the design of L&D activities by introducing innovative strategies.
AC1.2 Evaluate adult learning principles informing the design of L&D
Malcolm Knowles, the pioneer of adult learning, emphasized the distinctions between adult and younger learners. Adults possess unique requirements and preferences in training and development. Knowles identified essential adult learning principles that trainers must consider
Autonomous: Adult learners seek autonomy and self-direction in their learning, requiring trainers to create activities that empower them to take ownership of their learning while acting as facilitators. Trainers should encourage learners to assume responsibility for presentations and group leadership, guide them toward understanding, and emphasize the significance of the learning process in achieving their goals.
Goal-oriented: Adult learners enter courses with clear objectives and a focus on achieving specific goals. They appreciate classes that have clearly defined purposes. Consequently, instructors should communicate to learners how the course will contribute to their goal attainment, ideally at the beginning of the program.
AC 1.3 Summarize the specific information required about learners designing  relevant L&D activity
Learners play a crucial role in learning and development (L&D), and instructors must consider their distinct characteristics when designing activities. It is important to gather specific information about learners, such as their preferences, needs, and motivations, as well as their skills, competence, knowledge, and abilities.
Share your Paper Instructions
At Affordable Fee, Plag-Free and Wthin Your Deadline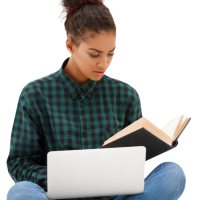 Additionally, understanding learners' approaches to learning and engagement is essential. L&D activities directly involve learners; thus, they should be designed with this specific information in mind to ensure their success. This information can be collected through questionnaires or self-assessment activities, such as interviews, to obtain insights into these aspects.
CIPD 3DES Assignment Example 2: Understanding ways to devise objectives for an L&D activity
Converting learners and learning requirements information into clearly detailed objectives for an L&D activity
The purpose of this task is to assist students in comprehending the process of transforming details regarding learners and their learning needs into well-defined objectives for learning and development (L&D) activities. Learning objectives outline the knowledge and skills that learners should understand and apply by the conclusion of a learning program. The process involves exploring different objective types and brainstorming ideas to create SMART objectives. The main goal is to help learners understand how to design effective learning activities by developing appropriate objectives.
Numerous theories underpin learning objectives, including Magers' theory. Robert Mager describes learning objectives as the actions or tasks that learners will accomplish following a learning experience. Magers' theory highlights two key components: what the learner will do and what the learner will perform. According to Mager, a learning objective should encompass three essential elements.
Performance
Performance denotes an anticipated display of conduct from the learner that should be quantifiable and detectable. It addresses the question, "What will the learner be doing when demonstrating achievement of the objective?"
Conditions
A condition is a portrayal of the situations under which the learners will undertake the execution. This may involve detailing the resources and tools at the learner's disposal to complete the desired behavior.
Criteria
Criterion refers to a depiction of the standards or benchmarks that signify the mastery of the objective. It represents the segment of the objective that outlines the desired or suitable level of performance.
In a nutshell, by understanding that a learning objective specifies an action the learner should take after training, incorporating its three components (performance, conditions, and criteria) when necessary, and enhancing the clarity and conciseness of the objective while eliminating ambiguity, you can effectively communicate the learning objective to your learners. This approach will guide you in the right direction for creating improved training materials that ultimately yield enhanced performance outcomes.
Assignment Sample of CIPD level 3DEC Activity: Capability to design an inclusive L&D activity addressing identified L&D objectives.
AC3.1 Describing various learning/training methods and their suitability for different learning objectives.
Learning methods encompass the initiatives undertaken by an organization to facilitate the learning process at the individual, team, or organizational level. The selection of appropriate methods depends on factors such as corporate needs, budget, outcomes of previous learning programs, employees' existing skills. We can classify the methods as formal or informal. They may include formal courses or curated collections of readily available materials on specific topics. Here are a few examples of learning methods that can be employed:
Learning instructions
Remote work has proven to be a successful approach to learning as it allows employees to dedicate more time to the learning process. This method is particularly effective when the learning objective involves gaining a new perspective and developing skills in a different knowledge-sharing environment by connecting with individuals from other organizations. Additionally, it allows employees to focus on specific organizational needs.
Training
This approach involves trainees learning by observing or receiving guidance from more experienced colleagues while performing a task. It is particularly effective for jobs with basic requirements. The trainer should possess extensive knowledge and experience, ensuring the trainee practices what they have learned to enhance retention. The trainer needs to use positive language to motivate the trainee. Learning can occur while working on tasks.
Job rotation
Having a set routine at work can create a feeling of security but also lead to a lack of progress and a sense of monotony. Rotation can result in decreased concentration and an increased likelihood of making mistakes. On the other hand, job rotation allows employees to leverage their strengths and address any weaknesses they may have.
Job rotation involves periodically moving employees across different positions within a company to ensure they acquire experience in various departments and enhance their abilities and knowledge. Job rotation and shadowing can help employees develop the necessary skills and competencies to advance to higher positions. It is crucial to have a supportive employee process that includes sufficient time to attain the desired performance outcomes.
Select and sequence learning methods and content, creating an L&D activity addressing identified objectives and accommodating learner differences
It is crucial to consider learners' diverse requirements and choose appropriate instructional techniques and materials that cater to them. Therefore, create an all-encompassing learning and development program. This approach ensures that all learners can learn from the activity. Some factors to consider the following
Learner's learning styles: Including various learning styles allows for active engagement and valuable participation of all learners, whether they prefer independent or group learning, active participation, or observation and listening.
Different learning abilities: It is important to provide appropriate materials for different learner levels to ensure effective learning for all. For beginners, using overly complex materials should be avoided, while for advanced learners, instructors should discard overly simplistic materials. By tailoring materials to the appropriate level, all learners can engage effectively with the content and acquire knowledge successfully.
Selection and sequencing: This facilitates the connection between learners and learning and development practitioners by aligning learning content and activities to enhance learning progress and achievement. When designing activities, it is vital to consider learners' diverse preferences, engagement levels, skill proficiency, and other factors.
Monitoring and evaluation approaches: Utilize various learning resources, including case studies, exercises, technology, videos, and other materials, to succeed in developing learning and development activities. These resources are vital components of the learning activity.
Select and include appropriate methods to monitor learning and assess that learners meet learning objectives
It is essential to provide learners with the necessary resources. This unit offers guidance on the key steps to create an optimal learning environment for learners and provides resources to facilitate learning. Instructors should also select appropriate methods for monitoring progress and assessing if learning objectives have been met.
Create assignments: To create effective assignments aligned with learning objectives, consider defining clear outcomes with active and measurable verbs. Design engaging and challenging tasks that foster creativity and unique perspectives.
Case studies: You can use case studies to test learners' understanding of concepts.
Observations: You can observe learners as they do their tasks.
Create exams: highlight the exam's alignment with course objectives, provide clear instructions, and preview the exam format to aid time management. Also, assign point values based on difficulty and importance, and plan for scoring and partial credit.
Designing an optimal learning environment involves selecting suitable resources and techniques to assess learning goals. Common evaluation methods include questionnaires, surveys, interviews, observations, and participant portfolios. Integrating evaluation strategies helps gauge the achievement of learning objectives. Well-defined objectives guide the choice of training materials, instructional methods, and assessments. Evaluation questions cover cognitive, affective, and psychomotor domains. The chosen technique should align with the specific learning level and domain.
Evaluation techniques are vital for assessing participants' knowledge, expertise, and learning outcomes at various stages of the learning process. Instructors can monitor class discussions and Q&A sessions to ensure effective progress. Continuous evaluation allows trainers to address misconceptions, encourage advanced learning, and provide corrections. After a training course, formal assessments determine the achievement of learning objectives. Delayed evaluations may be necessary to allow participants to practice skills in real-world scenarios.
Select learning resources for supporting the L&D activity.
When creating an inclusive learning and development activity, it is crucial to choose resources that cater to the needs of every learner. As observed in this assessment, L&D activities exhibit diversity, and factors such as the organization's employee profile, financial resources, and existing skill levels influence it.
Student achievement goals: The selection of classroom technology is closely tied to your school improvement plan, as it plays a vital role in enhancing performance and achieving desired outcomes. There are various effective solutions available for this purpose. For instance, graphing calculators and probe ware can enhance lessons in math and science courses by providing visual elements and instant feedback. Similarly, teachers focusing on reading can utilize document cameras, interactive whiteboards, software, and websites to enhance literacy skills.
Budget considerations: Take into account the availability and sources of your funding. If you have a one-time allocation of funds, choosing technology with a long lifespan is important. However, if you have recurring funds, you may have the flexibility to replace technology more frequently. When planning technology implementation, remember to allocate a budget for professional development, technology support, infrastructure improvements, and classroom retrofitting.
Accessibility: Ensuring equitable access to technology and digital resources is essential for all students, staff, and leaders. Instructors can achieve this by establishing a reliable and comprehensive infrastructure that connects all learning spaces. Alternatively, equipping learning spaces with document cameras and projectors can contribute to universal technology access.
CIPD Level 3DES Task 4: Specifying the L&D activity in a recognized and useful format
Clear communication of L&D activities is important for understanding and implementation by other practitioners. Well-designed learning initiatives can improve organizational performance. Customization of learning activities based on organizational and departmental needs is possible. However, trainers should include some essential elements in all learning activities.
Objectives of the learning activities: Articulating learning objectives supports instructors in effectively selecting course content, creating assessments, and designing instructional strategies. Clearly defined objectives enable instructors to identify suitable materials, align assessments with desired outcomes, and develop engaging activities to achieve learning goals.
Methods: In learning programs, trainers and L&D teams must select appropriate methods based on current needs and communicate their chosen method for achieving the desired objective. Consideration of diverse learning styles and selecting appropriate delivery methods are vital in developing effective training programs. An instructor should consider budget, delivery style, and audience roles to ensure the training meets individual needs and maximizes learning outcomes.
Timing: Timing is a crucial aspect of the learning process as it helps learners and trainers manage their time within a designated timeframe. Essay For All experts suggest that the schedule includes specific dates and times for various activities, guiding learners on what needs to be accomplished and by when. By adhering to the schedule, learners and trainers can optimize their time and ensure progress toward the desired goals. If you find handling your CIPD Level 3DES Assignment challenging, contact us.
Can Someone Get CIPD Level module 4DES designing learning and development activities Assignment Answers in UK
Yes! Yes, you can! Essay For All is a one-stop for all your academic needs. We tailor our CIPD Level Module 4DES designing learning and development activities Assignment Answers to help you excel academically. As a reputable online assignment help in UK service, we have extensive experience providing CIPD level 3 assignment help. Our essay writers are proficient in crafting various essays. Therefore if you are struggling with your L&D assignments, contact our writers.
Essay for All Experts Also Offer Support and Guidance in the Following Areas
Our team of experts is also ready to support you in various CIPD topics, including:
3CO02 Principles of Analytics CIPD Level 3 Assignment Examples, UK