You can get impeccable CIPD level 3 assignment examples from the Essay For All website. We thought it wise to share this because some of you face immense struggles with your homework. As a result, it becomes imperative to know some credible online platforms to help you mitigate the assignment burden. One critical aspect of the CIPD level 3 course is that it equips HR or L&D students with the skills to understand the business culture and different dynamics associated with workplace culture.
Thus, the course gives a complete picture of how firms operate and the impact of culture on the routine operations and success of a business venture or organization. The routine practice in our educational system is that professors give assignments at the end of every topic to ascertain if learners understand the concepts. However, despite the homework relevance, some students become stranded when they encounter complex and challenging questions.
CIPD level 3CO01 assignment examples
Business, Culture, and Change Context 
Tutors use assignments to assess students' mastery of the course concepts. As a result, whenever you write an essay or respond to questions asked at the end of every topic/unit, students must demonstrate an in-depth understanding of the various issues covered in the respective CIPD level 3 modules. Thus, 3CO01 covers a detailed knowledge of business culture, the change context, and how HR or L&D learners can respond. For instance, the course expects learners to understand the external factors influencing business operations and how firms set goals.
Secondly, this course requires learners to describe workplace culture and how it influences individual behavior. Equally important, this module requires learners to justify how organizations are whole systems and the impact of organizational actions on others. In addition, the course also strives to assist HR and L&D students in understanding how individuals learn, adapt and develop in different ways.
Share your Paper Instructions
At Affordable Fee, Plag-Free and Wthin Your Deadline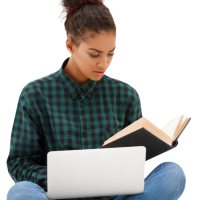 A sample CIPD level 3CO01 assignment examples


Describing the External Factors Influencing Business Operations and how a Firm Sets goals
The above question requires students to examine two aspects. First, it requires them to describe the external factors that impact businesses. Secondly, it requires them to demonstrate how a company sets goals. A business environment is dynamic. As a result, it remains susceptible to external influences, such as political, technological, pandemics, such as the COVID-19 pandemic, economics, and social issues. In most cases, business entities have significant control over such external factors.
However, human resource students should learn how to deal with such issues when they encounter them in their profession. On the other hand, the second part of this question requires you to understand your venture's mission, vision, and objectives to develop a thriving business culture. So, you can adequately answer the question by outlining the procedures followed by your firm to set its goals. It would be best if you also illustrate/justify the significance of goal setting.
CIPD level 3 assignment examples on 3CO01
Work culture and how people's behavior influences it
This question requires you to define and describe a work culture and how individual behavior within the organization can impact the work culture. First, students should read the question multiple times to grasp what it requires before rushing to give their answers. So, you have to give the meaning of work culture. You can define the term and give an example of work culture in your organization as an HR professional. CIPD Level 3 course emphasizes workplace culture since it is a prerequisite for a company's success.
In most cases, HR professionals endeavor to create a positive workplace culture to help them create a conducive environment for all employees. The last part of this question expects students to describe the factors affecting workplace culture. Our CIPD Level 3 assignment help experts highlight various factors impacting organizational culture. They look at factors that motivate employees to make a positive company culture.
Explaining how organizations are whole systems and how individual actions affect others
A student needs to demonstrate their knowledge of the whole system and how that meaning applies to their understanding of organizations. However, the question also requires you to connect the dots, such as the primary system that runs the pertinent aspects of the organization, system thinking, qualities that make organizations distinct, how to design whole systems, and the differences between an organization and a system.
Secondly, you should elucidate how various actions taken within an organization can affect other organizational members or the community where it operates. Organizations are diverse. As a result, actions taken by leaders, such as HR, can either positively or negatively influence an individual or a group within the venture. Some of these 3CO01 business, culture, and change in context questions might prove complex. Therefore, essayforall.org avails CIDP level 3 assignment help.
Understanding how people learn, adapt and develop in different ways
The question directly relates to HR functions since they initiate programs that help employees learn various aspects or changes. For example, such a question requires learners to demonstrate how people learn and embrace changes through different initiatives. Accordingly, students should demonstrate an in-depth understanding of the concepts and the workplace strategies to adapt to change. The second part of the question requires students to outline the different development aspects.
So, it would be best if you exhausted all the areas of development as you respond to this question. Equally important, for learners to score excellent marks, they must outline at least five crucial development skills within their organizations or workplaces. We know that capturing all these details might confuse most learners. Thus, you can use our CIPD assignment examples at Essay For All for guidance.
How People Professionals Impact People and how Project Planning manages change
The question requires a basic understanding of company culture. For instance, human resource teams help in building positive organizational culture. As a result, HR and L&D students should learn how their decisions and actions can impact their organizations. Accordingly, the question requires students to demonstrate the aspects and HR practices for crucial changes in organizational performance. In a nutshell, such a question demands a precise understanding of pertinent HR roles. For instance, HR can influence management strategies within a workplace.
The second aspect of this question requires a professional to explain how project planning in an organization manages changes. You can begin by outlining project planning phases and strategies to address changes in your project. If you need help with such a question, you can consult our online CIPD level 3 assignment helpers for top-notch assistance.
Can I pay for CIPD assignment help online?
If you seek an answer to such a question, Essay For All becomes your ultimate destination because we offer online CIPD Level 3 assignment help at affordable rates. Our company acknowledge the various struggles faced by students like you in writing your essays. Against this background, we offer professional online assignment writing services to students who need help with their homework.
Therefore, it would help to forget your assignment troubles by leveraging our expert services. We offer CIPD assignment help online through our professional writers offering round-the-clock assignment writing services. Most students search, "can I pay someone to do my CIPD level 3 assignment," we say right away. In addition, our homework help services capture the needs of the college, undergraduate, and postgraduate students. Essay For All offers the best coursework writing services.