You can get outstanding CIPD Level 3CO03 core behaviors for people professionals at Essay For All. The core objective of this course is to equip students with fundamental HR management principles. For instance, you will learn how to provide leadership and support for employees through this course. Equally important, the course teaches skills to set performance standards and develop practical performance appraisal systems. As a result, it teaches the skills to make you an outstanding HR professional in how you interact and engage your employees.
According to the new CIPD profession map, CIPD Level 3 students learn and understand the core hr. behaviors. In addition, they also learn the core values to enhance their decision-making techniques. This course covers topics that empower CIPD HR students with the eight core behaviors in their workplaces.
The scope of 3CO03 core behaviors for people professionals
First, this CIPD Level 3 specialization aims at empowering students with the eight core behaviors essential within a workplace. It covers one of the significant concepts of CIPD Level 3. These core behaviors entail knowledge that helps employees adhere to professional values and ethics. As a result, they remain critical in availing a conducive work environment and positive relationships. These core behaviors include:
Passion for learning

High regard for the people

Ethical considerations

Inclusivity within the workplaces

Commercial drive

Courage and influence in your duties

Situational decision-making

Focused insights
At Essay For All, we guide students on how to approach these questions through our core behavior example samples available on our website. However, these examples do not provide direct answers but offer a precise insight into how to write and what to include in the answers to attain higher marks in your homework. Equally important, the sample question is critical in enhancing your approach to assignments since they are core aspects of CIPD Level 3 courses.
Share your Paper Instructions
At Affordable Fee, Plag-Free and Wthin Your Deadline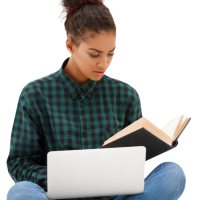 3CO03 core behaviors for people professionals question on developing an insight into different approaches to customer focus using ethical principles
The first aspect of this question requires students to outline the meaning of ethical principles and how they impact customers. So, you can begin by outlining the fundamental principles of ethics. For instance, you can give an overview of organizational ethics. Human resource students must demonstrate an in-depth understanding of the ethical practice to respond to the question sufficiently. Core behavior examples include a passion for learning, high regard for people, and focused insights.
In addition, this question also covers topics like the correlation between ethical standards and customer service, the role of ethics in customer satisfaction, and how ethics can make a venture more customer-focused. Secondly, students need to address this question by addressing the different approaches to customer focus services. For example, they can talk about detail-oriented support to customers, a retention-based approach, and addressing customer needs in their localities.
3CO03 core behaviors for people professionals assignment question on the ethical values assessment and how to contextualize them
This question address crucial aspects since learning ethical values and principles remain core to CIPD Level 3 training. Therefore, when answering the above question, you can begin by highlighting the importance of ethical culture and principles within your workplace. To give a more precise response, you can illustrate how your organization or any company of choice cultivates and follows its workplace values. The various organization has different strategies to measure ethics.
So, you can also address some of these aspects to give a detailed answer. Equally important, the question requires you to discuss the development of ethical values within your work organization. This part of the question requires students to learn about ethical work behaviors. Since the course focuses on CIPD core behaviors, your answer should focus on vital aspects such as respect for each other. However, if stuck with such a question, you can contact us at Essay For All.
Assignment question on the rectification of problems, issues, and contributing views in a respectful and inclusive approach
For this question, you need to demonstrate your knowledge of addressing challenges within a workplace setting. As an HR student, you should have an impeccable understanding of problem-solving skills to answer this question precisely. So, you can start by
1. Outlining the significance of problem-solving skills,
(1.a) A procedural approach to solving conflicts within an organization

(1.b) Outlining how to identify underlying challenges within an organization.
2. Secondly, you can answer the second part of this question by discussing the respectful strategies to gather the views and inputs of employees and stakeholders in an organization. Workplaces are diverse. However, respect should cut across all the departments to boost the morale of each employee. In the current work environment, employees embrace decisions in which their views are incorporated. So, as you respond to this question, you should support your assertions with examples and scholarly materials. For more information, visit our website at Essay For All.
3CO03 core behaviors for people professionals assignment question on developing ways to recognize and accept your own mistakes and express empathy to other people
You can respond to this question by explaining the significance of accepting your own mistakes and working on them. The question demands critical thinking ability. First, it requires a student to give concrete views and understandings of what to do when a mistake occurs within their workplace, the significance of admitting their own mistakes, and how to avoid such mistakes. This question focuses on situational decision-making. So, it would help if you focused on how to make responsible choices about your work.
For instance, you acknowledge your weaknesses and take the initiatives to address them. Secondly, you need to demonstrate how to show empathy to others individuals within your organization. The question requires you to place a more significant value on promoting empathy at work. Everybody needs empathy. Thus, you can respond to this question by discussing empathy's importance, advantages, and relevance.
3CO03 core behaviors for people professionals assignment question on the concept of reflective practice to consolidate and improve your professional knowledge, skills, and experiences
The first part of this question requires students to demonstrate their understanding of the reflective practice. Thus, you can respond by highlighting reflective practice stages, principles, and how to write reflective papers. The reflective practice focuses on giving an account of what happened, your reaction in that situation, the outcome, and how to improve or what to improve in the future.
At Essay For All, we have outstanding online CIPD Level 3 assignment helpers at your disposal whenever you need help with your essays. The primary objective of reflective practice is to teach CIPD Level 3 students how to reflect on and improve the worst problems and issues faced by workers and organizations. Secondly, this question requires you to show how reflective practice can facilitate professional development. For instance, you can demonstrate how reflective practice can improve performance in an organization.
Where can I buy a CIPD assignment sample at an affordable cost?
Technological advancement has made everything more straightforward in our modern society. Therefore, if you feel overwhelmed with your assignments, essayforall.org avails CIPD assignment examples on core behaviors for people professionals to help you tackle challenging questions. Our team has multiple writers with proven CIPD specializations and writing skills to help you whenever you feel stuck with your essays.
For example, we can help you with essays, case studies, research papers, and other academic tasks. In addition, we are an online firm offering 24/7 services; hence, you can access our services from any part of the globe at any time of the day or night. Accordingly, we embrace professionalism in our services. Thus, we guarantee top-notch services to guarantee your satisfaction whenever you use the best assignment writing services offered at Essay For All.
Also Read: Paid Accounting Homework Help on Reddit
Essay For All professionals always provide services in the following areas:
3CO02 Principles of Analytics CIPD Level 3 Assignment Examples, UK