Why Zara SWOT & PESTEL Analysis?
Zara SWOT & PESTEL Analysis are essential tools used by other key players in the fashion industry to evaluate the external as well as internal factors that affect their business performance. Zara is a popular fashion retailer in the global market that has impacted the fashion industry significantly, and its success has made it a subject of interest for business analysis. It has revolutionized the fashion industry with its fast-fashion business model, producing new designs and styles in weeks and keeping up with new fashion trends in the market.
Zara Company Overview
Zara is a multinational company founded by two Spanish entrepreneurs, Rosalia Mera, and Amancio Ortego, in 1975. Zara is part of the Inditex group that owns various fashion brands like Bershka, Pull & Bear, and Massimo Dutti. The firm's headquarters are in Arteixo, Spain, and it operates more than 7,000 stores in 96 countries across the globe. Carlos Crespo is the current CEO, who took over in 2019 after Pablo Isla's retirement and who held the post for over 15 years. Carlos has been working for Zara since 2001, holding different positions in the firm, including logistics and chief operating officer.
Zara is a public firm with the ticker symbol ITX. The market cap of Zara is estimated to be $91.94 billion as of 2023. The annual revenue of Zara in the fiscal year 2021 was $18.78, which is 66% of Inditex's total revenue. Zara has more than 175,000 employees globally, making it one of the biggest employers in the fashion industry.
Zara Product
Zara provides a wide range of products like shoes, accessories, clothing, and beauty products for children, women, and men. The firm's clothing line includes formal, casual, and sportswear. Zara products are popular for their affordability, high quality, and trendy designs. Besides physical stores, Zara operates online stores, enabling its customers to shop in the comfort of their homes worldwide. The firm also provides free shipping; returns allow customers to shop online and get the product in their locality.
Share your Paper Instructions
At Affordable Fee, Plag-Free and Wthin Your Deadline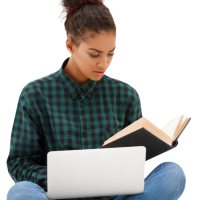 Zara Competitors
Fashion is a competitive business industry, with various fashion brands competing for market share. For instance, Zara faces fierce competition from the following brands:
Mango: This is a Spanish fashion brand that provides clothing and accessories for women, children, and men. Mango is popular for its trendy designs and a wide range of in-store and online products.
Forever 21: This American fashion farm specializes in women's affordable and trendy clothing. The firm also provides a wide range of beauty and accessories products.
Gap: This American fashion firm provides casual wear and sportswear for women, children, and men. Gap is famous for its timeless and classic designs.
H&M: This Swedish fashion company provides affordable clothing for children, women, and men. H&M follows a fast fashion business model and has a variety of products available in-store and online.
Uniqlo: This Japanese fashion brand provides high-quality clothes at affordable prices. The firm is famous for its minimalist design and focuses on functionality and comfort.
Zara SWOT Analysis
The first analysis in Zara SWOT & PESTEL Analysis is the SWOT analysis. A SWOT analysis is a crucial strategic analysis tool that firms use to evaluate their strengths, weaknesses, opportunities, and threats.
Zara Strengths
Strong brand images: Zara is a strong brand image which is significant in the fashion business environment. Zara is recognized worldwide for its high-quality and trendy clothing. The firm's products are designed to appeal to its vast customer base, from adults to teenagers.
Fast fashion model: Zara's fast fashion business model is one of its strengths. Zara is popular due to its ability to respond quickly to changing fashion trends and introduce new products rapidly. This agility allows the firm to keep up with ever-changing fashion trends and remain relevant in a highly competitive fashion market.
Vertical integration: the vertically integrated supply chain of Zara enable the company to control every aspect of the production process, such as design and distribution. This integration helps the firm to lower costs, ensure consistency in product quality and increase efficiency.
Customer-centric: Zara invests heavily in market research to realize the customers' preferences and align their products to meet them. Zara has a service team to respond to consumers and provide support when necessary.
Zara Weaknesses
Overdependence on the European market: Zara has a worldwide presence, however, relays heavily on the European market, where it sells about 60% of its products. The over-reliance on the European market makes the firm vulnerable to economic downturns and changes in customer trends.
High production cost: the vertically integrated supply chain model used by Zara increases the cost of the product. Zara invests heavily in design, marketing, research, and development, increasing product costs.
Limited E-commerce presence: The presence of Zara in e-commerce is limited compared to most of its rivals. The online stores of the firm account for a small percentage of the total sales made by the firm. E-commerce limitation reduces brand reach and growth.
Zara Opportunities
Sustainable Fashion: Sustainable fashion is becoming more popular across the globe. This allows Zara to capitalize on this trend and provide sustainable clothing options. Besides, Zara can improve its sustainability practices by using eco-friendly raw materials, minimizing waste, and implementing ethical production practices.
Expansion into the Emerging market: Southeast Asia, India, and China are emerging markets that allow Zara to expand. These markets provide essential growth potential, with an increasing middle class with high spending.
Growth in e-commerce: E-commerce proliferates and allows Zara to increase its online presence and expand its market share by investing in online stores. This move will enable the firm to reach more consumers and maximize its sales.
Zara Threats
Fierce competition: Fashion is a highly competitive industry, and a firm like Zara faces fierce competition from established brands like H&H, Uniqlo, and Forever 21. These companies have similar brand models and target similar consumers making it challenging for Zara to differentiate itself.
Change in consumer preference: Customers' preferences keep changing, and Zara must continuously adapt to these changes to remain relevant in the market. Failure to recognize changes in consumer preferences can lower its sales and market share.
Economic downturns: This significantly impacts Zara's sales as customers spend less on non-essential products during such times.
Zara PESTLE Analysis
The other framework in Zara SWOT & PESTEL Analysis is the PESTLE Analysis. A PESTLE analysis is a crucial strategic tool that firms use to analyze various external factors that could affect their business operations. Conducting Zara's PESTLE analysis of external factors could go a long way to help identify opportunities and threats to help create appropriate strategies.
Political Factors
Political factors are associated with the effects of government regulations and policies on business. Changes in government policies and political stability significantly affect the industry's business operations. The political environment of various host countries can affect their supply chain and manufacturing process. Zara's supply chain is complex and involves sourcing raw materials from different parts of the world and manufacturing in various locations. Changes in government policies or political instability in these countries can disrupt their supply chain.
Economic Factors
This refers to the economic state of the host country. The economic environment significantly affects consumer spending and purchasing power. Economic factors like exchange rates, economic growth, and inflation can affect Zara's sales and profitability. The economic condition of each host country of Zara can vary significantly. For example, a recession in a country of operations can affect the purchasing power of consumers and lower Zara's sales in that country.
Social Factors
This refers to cultural and societal influences that affect business. The consumers of Zara products come from various backgrounds, and the latest fashion trends determine its products. Social factors like changing trends, social media trends, and customer preferences significantly impact the development and marketing strategies of Zara products. To stay relevant in the market, Zara should stay up-to-date with the latest fashion trends.
Technological Factors
This refers to the impacts of technological advancements on business operations. The inventory management system and supply chain of Zara is highly advanced and use the latest technology. Technology is increasing the response rate of Zara to changes in fashion trends and managing its inventory effectively. However, Zara should stay up-to-date with technological advancements to uphold its competitive edge.
Legal Factors
This refers to the effects of regulations and laws on business operations. The operations of Zara are spread across 96 countries across the globe, each with its laws and regulations that affect the firm's operations differently. Zara should comply with environmental and labor laws to avoid legal issues. Failure to comply may result in legal issues, fines, and damage to its reputation.
Environmental Factors
This refers to the environmental impacts on the business. Zara has faced critics due to its environmental impacts, and necessary steps are needed to address this issue. Sustainable practices should be adopted to lower Zara's carbon footprint to meet the needs for sustainable fashion. Failure to meet the demand for sustainable fashion can lead to negative publicity and damage its reputation.
Overall, Zara's timely response to changing fashion trends and fast-fashion business models has revolutionized the fashion industry. Strong brand image, vertical integration, fast fashion model, and customer-centric have made Zara one of the most popular brands globally. However, overdependence on the European market, low e-commerce presence, and high production costs are against the firm's worldwide dominance. Capitalizing on sustainable fashion trends, focusing on e-commerce, and expanding into emerging markets can help mitigate Zara's challenges and exploit opportunities.