Why Under Armour SWOT and PESTLE Analysis?
Under Armour SWOT and PESTLE Analysis is of interest to fitness enthusiasts and athletes due to its unique and comfortable products. Under Armour is one of the leading brands in the athletic apparel industry. The success of the company can be attributed to its unique products and ability to compete with other giant brands in the market. The success journey of Under Armour is fascinating, with the firm overcoming several challenges to be among the best brands in the world. Under Armour SWOT and PESTLE Analysis is also attractive to business professionals, academics, and sponsors intending to gain insights into its success journey.
Under Armour Company Overview
Under Armour is an American sportswear and footwear firm founded by Kevin Plank in 1996. The headquarters of Under Armour is in Baltimore, Maryland, US. The firm specializes in high-quality and innovative shoes, sports clothing, and accessories. The current CEO of the firm is Patrick Frisk, who took over the role in 2020. Fisk was a leader at Aldo Group and VF Corporation before joining Under Armour and has more than 30 years of experience in the retail industry.
Under Armour is a publicly traded company listed under New York Stock exchange with a ticker symbol UAA. The market capitalization of Under Armour is over $3.8 billion, and its annual revenue of over $5.8 billion. The firm has employed 17,500 people globally and operates in over 150 countries.
Under Armour Products
Under Armour provides various products for athletes and fitness enthusiasts. The product line of the firm includes footwear, clothing, and accessories designed for basketball, running, soccer, football, golf, and other sports.
Share your Paper Instructions
At Affordable Fee, Plag-Free and Wthin Your Deadline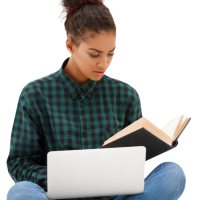 The clothing line for Under Armour includes bottoms, tops, compression gear, and outerwear. The footwear line includes basketball shoes, running shoes, training shoes, and football cleats. The firm also offers accessories like socks, gloves, hats, and backpacks.
Under Armour Competitors
Under Armour faces competition from other sports brands like Adidas, Puma, and Nike. These firms have a considerable market budget, extensive distribution network, and strong brand reputation. Asics, Reebok, and New Balance are other potential competitors of Under Armour
Under Armour SWOT Analysis
The first analysis in Under Armour SWOT & PESTEL Analysis is the SWOT analysis. A SWOT analysis is crucial strategic tool firms use to evaluate their strengths, weaknesses, opportunities, and threats.
Under Armour Strengths
Under Armour prides itself on various strengths that enable it to compete with other sportswear brand giants.
Innovation: Under Armour is a reputable brand with innovative and revolutionary products. The company has been able to attract a huge customer base and stay ahead of competitors due to its increased focus on research and development.
Diverse product line: Under Armour has invested heavily in producing various products for fitness enthusiasts and athletes globally. The product line of the firm that makes it a one-stop shop for consumers includes footwear, clothing, and sports accessories.
Brand: Under Armour is a reputable brand in the sportswear industry. Under Armour is associated with innovative and high-quality products and a commitment to ensuring athletes perform at their best.
E-commerce: Under Armour uses its solid online platform to reach its global customers. The e-commerce stores of Under Armour is easy to navigate and find what a customer may be looking for.
Under Armour Weaknesses
Under Armour also has some weakness that limits its global presence and lowers its revenue.
Overreliance on North American Market: The most significant part of Under Armour's revenue is generated from North American markets. Under Armour's limited global presence makes it vulnerable to changing consumer trends and economic downturns in this market.
Overdependence on Wholesale: Under Armour makes most of its revenue from wholesale distribution channels. Overdependent on wholesale channels makes Under Armour vulnerable to changes in this industry and the performance of its retail partners.
Limited apparel to non-athletes: Under Armour production is primary for fitness enthusiasts and athletes. The products of Under Armour may not attract consumers who are not interested in fitness or sports.
Under Armour Opportunities
Although Under Armour has some weakness that affects its business operations, it has some opportunities it can utilize to increase its global presence and competitive edge.
International expansion: Under Armour's presence in international markets is very weak, but it has an opportunity to expand. The firm can leverage its innovative products and strong brand reputation to attract consumers in new markets.
Diversification: Under Armour products are athletics and fitness center that lowers its customer base. However, it has an opportunity to diversify its product line to attract new customers. For instance, it can expand to the athleisure market or into new categories like outdoor gear.
Sustainability: Consumers are increasingly conscious of the environmental impacts on products they buy, which could be an opportunity for Under Armour to incorporate sustainability in its business operations. For instance, the firm can differentiate itself from competitors by producing eco-friendly products and promoting sustainable business practices.
Under Armour Threats
Under Armour is no exception; like other businesses, it faces threats that adversely affect its operations.
Competition: High competition is in every business sector and significantly lowers the firm's revenue. Under Armour faces stiff competition from well-established firms like Nike, Adidas, and Puma. These companies have significant market budgets, extensive distribution networks, and strong brand reputations, making it challenging for Under Armour to gain market share.
Economic downturns: The revenue of Under Armour is closely tied to consumer spending, which is vulnerable to economic downturns. An economic slowdown or recession can lower consumer spending on sports apparel.
Counterfeit products: Under Armour's brand reputation and revenue are vulnerable to counterfeiting. These products are sold lower than the original products, which may attract price-sensitive consumers away from authentic products.
Under Armour, SWOT analysis has effectively highlighted the company's strengths that it can leverage to increase its competitive edge and market share. In addition, it has highlighted the opportunities that Under Armour can work on to increase its revenue margins and market share, as well as weaknesses and threats that should be monitored and effectively mitigated.
Under Armour PESTLE Analysis
The other framework in Under Armour SWOT & PESTEL Analysis is the PESTLE Analysis. A PESTLE analysis is a crucial strategic tool that firms use to analyze various external factors affecting their business operations. Conducting Under Armour PESTLE analysis of external factors could go a long way to help identify opportunities and threats to help create appropriate strategies.
Political Factors
These refer to government regulations and policies on the operations of the business. Under Armour should consider the following factors:
Trade policies: Under Armour's international operations are influenced by different countries' varying policies, like trade tariffs and taxation regulations. Thus, Under Armour must be up-to-date with these policies to ensure it can operate in different markets effectively.
Labor laws: Labor laws from various countries where Under Armour operates also influences its global operations. To avoid legal issues, Under Armour must comply with these laws.
Political instability: The global operations of Under Armour are vulnerable to political instability that could adversely impact its operations. For instance, civil unrest can impact the supply chain of Under Armour and affect its production.
Economic Factors
These refer to the influence of the economy on business operations. Under Armour should consider these factors to increase its competitiveness.
Economic growth: The sales of Under Armour are associated with economic growth. During economic expansion, consumers tend to buy more discretionary items like sportswear and accessories.
Exchange rate: The operations of Under Armour are in different locations, making it vulnerable to exchange rate fluctuations. Changes in the exchange rate can significantly impact the firm's profitability.
Interest rate: Changes in interest rates affect the borrowing and spending of the consumer. For instance, high-interest rates lower consumer spending, directly affecting Under Armour's sales.
Inflation: Inflation affects the cost of products in the market. Inflation may increase the cost of labor and raw materials, which impacts Under Armour's profitability.
Social Factors
These refer to sociocultural cultural trends that may affect a firm's operations. Under Armour should consider the following factors:
Health and fitness trends: The changing market trends towards a healthier lifestyle have increased the demand for sportswear and accessories. Under Armour has capitalized on this trend by improving its product performance and technological advancements.
Demographics: The business operations of Under Armour are influenced by the gender, income, and age of the consumers. Under Armour must be up-to-date on demographic changes to offer products that meet consumer needs and remain relevant in the market.
Changing fashion trends: The fashion industry is constantly evolving, and Under Armour must stay up-to-date to remain relevant in the market. Under Armour has provided consumers with a wide range of apparel products.
Consumer preferences: Market trends are changing towards sustainability and ethically sourced products. These trends can significantly impact the operations of Under Armour. In this case, Under Armour must ensure sustainability in its business operations and products.
Technological Factors
This refers to the impacts of advancements in technology on business operations. There are various technological advancements that Under Armour should consider.
Innovation: Under Armour has invested heavily in research and development to create new and innovative products that attract consumers. However, the firm should continue to innovate to uphold its competitive advantage.
E-commerce: The E-commerce performance of Under Armour has been increasing significantly recently. The company must continue to invest more in e-commerce to meet changing consumer demands.
Data analytics: Under Armour collects a lot of consumer data to enhance its products and marketing strategies. The firm should invest more in data analytics to gain more insights into proper ways of using this data.
Artificial Intelligence: AI is an essential tool in Under Armour for developing personalized consumer products. The firm must invest more in AI to enhance its products and consumer experience.
Legal Factors
These refer to the effects of regulations and laws on business operations. The legal factors that Under Armour should consider include the following:
Intellectual property: Under Armour depends on trademarks and patents to protect its brand and products. Under Armour must comply with intellectual property laws and protect its trademarks and patents.
Employment laws: To avoid legal actions in the countries of operations, Under Armour must comply with labor laws.
Health and safety regulations: Health concerns are increasing globally, and consumers are selective in purchasing. Therefore, Under Armour must comply with health and safety regulations and make sure its products are safe.
Environment regulations: Many countries in the world are increasingly becoming environmentally conscious. Under Armour must comply with environmental regulations to avoid legal actions and ensure its operations are environmentally friendly and sustainable.
Environmental Factors
This refers to the effects of the natural environment on business operations. There are several environmental factors that Under Armour must consider including:
Climate change: Climate change, such as a change in weather patterns, can significantly affect the supply chain, production, and profitability of Under Armour, particularly if it affects transportation and availability of raw materials. The company must take necessary precautions to minimize its carbon footprint and reduce the effects of climate change on its business operations.
Sustainability: Consumer trends are evolving, with consumers becoming more concerned about sustainability. Under Armour must take the necessary steps to ensure its operations and products are sustainable.
Resource scarcity: Natural resources, especially non-renewable resources like raw materials, may get exhausted and impact the business's operations. Under Armour must manage its usage of natural resources to ensure it operates sustainably.
Waste management: Environmental pollution can impact the operations of a business. Under Armour should effectively manage its waste to reduce its environmental impact.
Under Armour, PESTLE analysis shows that the firm operates in a constantly changing environment influenced by economic, legal, technological, environmental, and social factors. Under Armour must consider these factors to remain relevant in the market and adapt accordingly. Under Armour SWOT analysis, on the other hand, shows that Under Armour operates in a high-competition sector with both threats and opportunities. The firm's success is tightly tied to its ability to innovate, adapt to constantly changing consumer trends, and expand its global presence while upholding its reputation and brand Image. Besides, the ability to mitigate the risks posed by economic and political uncertainties is vital to the success of Under Armour.