Why Tata Motors SWOT & PESTLE Analysis
Tata Motors SWOT & PESTLE Analysis is a crucial analysis that seeks to establish the internal and external factors that affect Tata's operations. Tata Motors is one of the largest motor companies in India. In this case, the Tata Motors case study is interesting since the company has undergone many changes and transformations over the years to become the leading company in India as part of the Tata Group conglomerate. For instance, Tata has faced significant challenges, including intense competition from other global brands and a difficult global economic environment. However, the company managed to overcome these challenges to become a global player in the industry.
Business professionals and academics are interested in understanding how the company has successfully navigated the challenging environment to stay ahead of its competitors. Tata Motors SWOT & PESTLE Analysis also provides an understanding of internal and external factors affecting the firm's operations, which could help the company develop strategies to remain competitive in the automotive industry.
Tata Motors Company Overview
As a conglomerate of Tata Group, Tata Motors division was founded in 1945 for the manufacture of automotives. The company has its headquarters in Mumbai, India, led by its CEO Guenter Butschek.  Tata Motors has over 79,000 employees as of 2022 and operates in different segments in the automotive industry, including designing and manufacturing of commercial, passenger, and electric vehicles.
Tata Motors also produce a range of vehicles, including buses, trucks, military vehicles, and cars. As of March 2023, Tata Motors's market cap was about $17.12 billion making it a key player in the industry. In addition, the company was named the most valuable brand in India in 2019.
Share your Paper Instructions
At Affordable Fee, Plag-Free and Wthin Your Deadline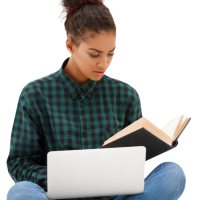 In terms of company revenue,  Tata Motors recorded an annual revenue of $43.6 billion in 2019, $41 billion in 2020, and $42 billion in 2021, indicating the firm's strong financial position. In addition, the company has over 8,800 touch points with manufacturing facilities in India, Thailand, China, South Korea, and the UK. Overall, Tata Motors has become a leading automotive company in the industry, with its strategic initiatives focusing on innovation to achieve growth.
Tata Motors Products and Services
Tata Motors offer its customers a wide range of products and services. The company operates in various segments in the automotive industry, including:
Passenger vehicle Segment. Tata Motors produces and sells a range of passenger vehicles, including SUVs, sedans, and hatchbacks. Passenger vehicle brands include Tata Altroz, Tigor, Tiago, Harrier, and Tata Safari. Tata Motors' passenger segment includes electric vehicles under Tata Tigor EV and Tata Nexon EV.
Commercial vehicle segment. Tata Motors develops and sells a wide range of commercial vehicles including trucks, and buses under brands such as Tata Prima, Tata Ultra, Tata Ace, Tata Intra, and Tata Signa. The company also produces electric buses, Tata Starbus EV.
Defence Vehicle and Equipment. The company develops and produces defense vehicles for the Indian armed forces, including troop carriers, trucks, armoured vehicles, and logistics vehicles.
Vehicle services. Tata Motors offer various services, including vehicle insurance, financing, and after-sales support.
Tata Motors Competitor Analysis
Tata Motors faces fierce competition in the automotive industry both locally and internationally. The company faces competition from players in different segments of the automotive market.
Domestic Competitors include:
Mahindra & Mahindra Ltd. This is a leading company manufacturer in India with a range of pick-up trucks and SUVs.
Maruti Suzuki India Ltd. This company has a significant market share in the passenger car segment
Ashok Leyland. This company manufactures buses and trucks.
International Competitors include:
General Motors. This is a leading automotive manufacturer with a strong presence in the American market.
Toyota Motor Corporation. This is a leading global automotive vehicle manufacturer that offers a wide range of vehicles, including commercial, passenger, car, and hybrid vehicles.
Volkswagen AG. This is a German automotive company specializing in commercial, passenger, cars, and luxury cars.
Other competitors include BMW, Hyundai, Volvo CARS, Audi, Chevrolet, Volvo, Tesla, and Mitsubishi Motors.
Overall, Tata Motors operates in a highly competitive industry, making it crucial for the company to continuously innovate and adapt to changing market trends and consumer preferences to remain relevant.
Tata Motors SWOT Analysis
As a part of the Tata Motors SWOT & PESTLE Analysis, a SWOT analysis is a crucial tool that firms use to evaluate internal and external factors an organization faces affecting the success or failure of the organization. The tool can go a long way to help establish the firm's competitive advantages, potential risks, market opportunities, and improvement areas.
Tata Motors Strengths
Strong brand recognition. Tata Motors is a widely recognized brand in India and globally with a long-standing history in the industry. The company is known to provide a range of products and services that have helped the company build a strong reputation increasing the brand image and value of the company.
Diverse product portfolio. Tata Motors offers a wide range of products, including electric, commercial, defense, and passenger vehicles giving the company a competitive advantage in the market.
Strong distribution system. Tata Motors prides itself on a well-established global distribution network with over 8,800 touchpoints. The company also has manufacturing operations in different companies indicating an active supply chain system.
International presence. Tata Motors has a well-established international presence with operations in over 125 countries worldwide.
Emphasis on research and development Tata Motors spends a significant amount of its budget on R&D. The company has developed research centers in different locations including Spain, India, South Korea and the UK.
Innovative products. Tata Motors is highly focused on innovation leading to the development of new and unique products such as electric vehicles, Tata Altroz, and Tata Nexon EV.
Tata Motors Weaknesses
Dependence on the Indian Market. Tata Motors relies highly on its domestic market, with over 80% of its revenues coming from India. This exposes the company to political and economic risks in the country.
High operational cost and reduced profits. Following the acquisition of Landrover and Jaguar brands, the company has been dependent on its subsidiaries resulting in reduced overall sales and profits in the last five years.
Tata Motors faced controversy during the development of Tata Nano, impacting the company's reputation.
Low market share in some segments. Although Tata Motors has a diversified product portfolio, it lacks adequate market share in some segments, including the passenger and luxury market where competition is strong and profits are higher.
Tata Motors Opportunities
Growth of the electric vehicle market. The electric vehicle market is experiencing significant growth and is expected to grow in the future. As a leading player in the market, Tata could take advantage of this opportunity to expand its product offering.
International Expansion. Tata Motors has a presence in about 125 countries, and there is more potential to expand into new markets it's yet to explore. The company should expand its supply chain system and distribution network to new and current markets.
Digital marketing. Most of the top brands and companies use digital tools, including social media and the internet, to market their products to the target audience. Tata Motors should take advantage of digital platforms to engage with their target audience and use feedback to improve its products and services.
Strategic acquisitions and partnerships. Tata Motors has benefited from the strategic alliance and partnerships, allowing it to access new markets and technologies and strengthen its competitiveness in the automotive industry. The company should follow the same steps to improve its market position.
Tata Motors Threats
Pandemics. The covid-19 pandemic was a health and economic concern around the globe. During the pandemic, people lost jobs, and firms ran out of business. This makes future pandemics a significant threat to Tata Motors and the automotive industry.
Policy and regulatory changes. Tata Motors operates in different countries. Policy and regulatory changes in those countries, including tariffs and emission norms, could significantly affect the automotive industry and Tata Motors' operations.
Fierce competition. The automotive industry is a highly competitive industry. Tata Motors faces significant competition from different players in the industry, which could affect the company's competitiveness and profitability.
Tata Motors PESTLE Analysis
The other crucial part of Tata Motors SWOT & PESTLE Analysis is the PESTLE analysis. This is a crucial tool that firms use to identify the different external factors that could impact company operations and performance in the industry. The tool can be useful in identifying the risks and opportunities Tata Motors faces allowing the firm to develop strategies to mitigate risks and capitalize on opportunities.
Political Factors
Political stability. Political unrest and instability in the country where Tata Motors operates could affect the development, manufacturing, and demand for vehicles and impact company sales.
Government policies and regulations. Tata Motors faces varying policies and regulations from different countries of operation. Non-compliance with these policies/regulations could hinder company operations. For instance, India has implemented strict emission laws such as Bharat Stage VI, which impact the manufacturing and sale of Tata vehicles.
Trade policies. Changes in trade policies, such as import and export tariffs, can affect Tata Motors' international operations and profitability. For example, US import tariffs imposed by President Trump on steel and aluminum products increased Tata Motors' manufacturing cost in US facilities.
Economic Factors
Economic conditions (Stability). Economic stability in Tata Motors' countries of operation can affect the demand for company products affecting profitability. For example, the economic slowdowns during the Covid-19 pandemic led to reduced demand for company vehicles leading to a decline in sales and revenue.
Exchange rates. Exchange rate fluctuations can impact Tata Motors' operations in international markets affecting profitability.
Interest rates and inflation. Inflation and changes in interest rates could affect the cost of goods. For instance, the British pound depreciated following the Brexit vote impacting Tata Motors subsidiaries, Land Rover and Jaguar, which contribute to a significant amount of revenue for the company.
Sociocultural factors
Cultural factors. Individual attitudes towards car use and ownership can affect the demand for Tata Motors cars in certain markets.
Demographic changes. Demographic factors such as increased aging population and population growth can impact the demand for Tata Motors vehicles in certain markets. For instance, the increasing aging population in Europe has increased the demand for vehicles with advanced safety features promoting Tata Motors subsidiary brands Land Rover and jaguar.
Consumer preferences. The changes in consumer preferences, including the shift towards electric vehicles, could affect demand for various types of vehicles, affecting Tata Motors' product development strategy.
Technological Factors
Advancements in Electric Vehicles. Increasing advances in electric vehicle technology create an opportunity for Tata Motors to focus on its EV development to gain a competitive edge in the market. Tata Motors has invested in Tata Tigor and Tata Nexon electric vehicles.
Autonomous vehicles. Another technological advancement in the automotive industry is the development of autonomous vehicles. Through these advancements, Tata Motors can leverage its strengths to improve its product offering to gain a competitive advantage.
Connected vehicles. The technological trend towards connected vehicles improves driver convenience and safety. Jaguar Land Rover has adopted this technology to ensure drivers access navigation information and music streaming services. Tata Motors can leverage these advancements to improve its product offering in the market.
Legal Factors
Labor laws. Tata Motors operates in different countries with varying labor laws and regulations. Changes in these laws affect the company's HR strategy, while non-compliance could lead to legal challenges affecting the company's reputation and sales.
Intellectual protection laws. Intellectual property protection is crucial to Tata Motors due to the heavy investment in R&D and product development. The company must consider intellectual protection laws in different companies before investing in those countries.
Consumer protection laws. These laws can have a significant impact on product development and marketing strategies.
Environmental Factors
Resource Depletion. Depletion of natural resources, including rare metals used in the production of various motor parts, could impact Tata Motors' production cost and profitability.
Sustainability. The ongoing trend towards sustainability, eco-friendliness, and environmental protection creates an opportunity for Tata Motors to develop environmentally friendly vehicles and improve its operations to reduce its GHG footprint. This could increase customer trust allowing the company to gain a competitive advantage in the market.
Climate Change. The increasing concerns over climate change have resulted in various regulations in different countries to help reduce greenhouse gas emissions. This could impact Tata Motors' company operations and the demand for vehicles.
With this in-depth Tata Motors SWOT & PESTLE Analysis, we can conclude that Tata Motors is a market leader in the automobile industry. The company has a recognized status and position in the market. However, the company must strive to maintain its position in the market by leveraging its strengths to address its weaknesses and threats. The PESTLE analysis also provides crucial information on the external environment in which it operates to ensure it remains aware of the factors that could hinder or promote its long-term success.