Why Starbucks SWOT & PESTLE Analysis?
Starbucks' SWOT & PESTLE analysis is essential because it helps the company identify the internal factors (strengths & weaknesses) and the external factors (threats & opportunities) that affect its operations. Understanding these factors can help Starbucks formulate strategies that align with its goals and adjust to changes in the business landscape. The study also helps the company identify possible threats, plan for future expansion, and sustain its competitive edge in the market.
Due to its extensive presence as a famous coffeehouse chain, Starbucks appears to be a popular subject for analysis, owing to factors such as:
Branding and marketing. Starbucks has created a formidable brand through successful marketing strategies like offering a distinctive customer experience, endorsing ethical practices, and prioritizing top-notch products.
International business. Starbucks is a compelling example for companies that venture into the global market. Different companies worldwide have studied and imitated the company's ability to adapt to diverse cultures and customs while preserving its Brand identity.
Corporate social responsibility. Starbucks is strongly dedicated to upholding corporate social responsibility, including environmental sustainability, ethical sourcing, and community engagement.
Business strategy. Diversification, innovation, and vertical integration are Starbucks's business strategies, which have been the focus of many case studies. Business academics and analysts have studied the company's expansion strategy involving joint ventures and strategic partnerships.
Due to its market strategies, innovative business strategies, and social responsibility initiatives, Starbucks is widely regarded as a case study.
Starbucks Company Overview.
Starbucks is a recognized coffeehouse chain globally. Its headquarters are located in Seattle, Washington, USA. Jerry Baldwin, Gordon Bowker, and Zev Siegl founded the company in 1971. Kevin Johnson is the CEO of Starbucks, and he assumed his role in 2015.
Share your Paper Instructions
At Affordable Fee, Plag-Free and Wthin Your Deadline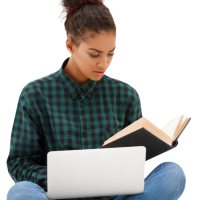 Starbucks has over 35,700 stores across 80 countries and more than 402,000 workers worldwide. At the core of Starbucks' business model is providing top-notch tea, coffee, and food products within a cozy and welcoming environment.
SBUX is the ticker symbol under which Starbucks is listed publicly on the NASDAQ stock exchange. The market capitalization of Starbucks as of march 2023, Is approximately $113.43 billion. Starbucks ranks as the 112th  most valuable company worldwide by market capitalization. In 2022, Starbucks' annual revenue exceeded $32.25 billion, a 10% increment from the previous year's revenue of $29.061 billion. For its social responsibility initiatives, products, and services, Starbucks has won multiple awards and has been recognized as one of the world's most innovative and valuable brands.
Starbucks Products and Services.
Starbucks primarily focuses on tea, coffee, and related beverage and food items, offering various products and services. These products and services include:
Coffee and tea beverages. Starbucks is renowned for its premium tea and coffee beverages. It serves an array of iced and hot drinks such as cappuccinos, espresso, Americanos, and herbal tea.
Food items. Pastries, breakfast sandwiches, cookies, and cakes are the food items sold at Starbucks. Fruit cups and salads are also available.
Mugs, coffee makers, coffee grinders, tumblers, and storage containers are the branded merchandise sold at Starbucks.
Digital products and services. Starbucks' mobile app is among the digital products and services developed by Starbucks. The app allows customers to place orders, make advance payments for their drinks, earn rewards, and access exclusive offers and promotions.
Starbucks provides catering services for meetings and events, offering tea, coffee, and bulk food to accommodate large groups.
Starbucks Competitor Analysis.
Starbucks operates in a fiercely competitive industry with multiple major players who strive to achieve a significant market share. A brief Starbucks competitor analysis is discussed below.
Dunkin' brand. Dunkin' brand runs over 12,000 stores across the 50 countries it operates, making it Starbucks' top competitor. It offers products similar to those of Starbucks.
McDonald's. With over 38,000 stores globally and a presence in more than 100 countries, McDonald's is among the top competitors of Starbucks. It sells its products similar to Starbucks' at a lower price.
Costa Coffee. It is a chain of coffeehouses based in the U.K. with over 40,000 stores worldwide. Costa Coffee offers a variety of tea, coffee, and delicious food items sourced sustainably and made with premium quality ingredients.
Tim Hortons. With more than 4,000 stores worldwide, Tim Hortons is a coffeehouse chain in Canada. It offers a wide array of tea, coffee, and food items focusing on convenience and great value.
Nestle owns brands such as Nespresso and Nescafe, a major Starbucks competitor. It holds a powerful position in the worldwide coffee market.
Starbucks SWOT Analysis.
The first analysis tool in the Starbucks  SWOT & PESTLE is the SWOT. SWOT analysis is a tool utilized for the strategic planning of a business. It is a practical framework that aids businesses in Identifying internal and external factors that affect business operations and formulating strategies accordingly. Starbucks' SWOT analysis is discussed below.
Starbucks Strengths.
Strong brand identity. Starbucks has created a robust brand identity and reputation for its high-quality food and coffee. It is recognized as the leading company in the coffee industry and enjoys a devoted customer base. Starbucks' strength lies in its brand awareness, which has comprehensive geographical coverage, resulting in a more significant market share. Economies of scale can be achieved through brand awareness, which results in reinvestment strategies and low cost production of high-quality products.
Global presence. Starbucks runs more than 35,700 stores across the 80 countries it operates. As a result, the company enjoys a large customer base and generates substantial from different parts of the world.
Ethical sourcing practices. Starbucks has established ambitious sustainability goals and is deeply committed to practising ethical sourcing. The company's efforts to practice ethical sourcing and decrease environmental effects strike a chord with customers, providing a competitive edge.
Digital innovations. Starbucks has a Starbucks mobile app. The app allows customers to place orders, make advance payments for their drinks, earn rewards, and access exclusive offers and promotions. These help customers boost their experience and drive their loyalty.
Starbucks utilizes strategic aesthetic location (position). These positions include an office building, university cafes, and selected rural areas. Such places help the company target key markets with customized stores to meet customers' specific needs and preferences, thus promoting competitiveness.
Reward loyalty program. The reward loyalty program provides a significant advantage to the company because it keeps loyal customers engaged. The program enables customers who are members to accumulate star points, which they can later redeem and get free snacks and beverages.
Focus on social responsibility. Starbucks focuses on reducing waste through waste management strategies such as reusing and recycling its products. It promotes environmental conservation by encouraging customers to recycle cups and use paper cups. In the U.S., Starbucks encourages customers to use reusable cups and ceramic mugs.
Starbucks Weaknesses
High prices. Starbucks charges high fees for its products compared to its competitors. This is because they serve premium coffee, which is very costly on Starbucks tables. In third-world countries, people prefer consuming cheaper coffee rather than spending lots of money on 'experience.'
Dependence on the U.S market. Starbucks stores are mainly located in the U.S, causing a self-cannibalization challenge where these stores compete against each other in the U.S market. This indicates that Starbucks has yet to explore other major global markets that could be receptive to its products.
Limited menu diversity. Starbucks mainly deals with coffee and tea drinks and limited food items on its menu. They lack unique products on their menu, so customers opt to buy at similar outlets selling the same products as Starbucks at a lower price.
Labour costs. High labour costs in Starbucks result from employee training and benefits, impacting the company's profitability. 
Starbucks Opportunities.
Expansion in emerging markets. The majority of Starbucks' stores are located in Canada and the United States of America. Starbucks, however, has the potential to broaden its reach to include emerging economies like Africa, Europe, Asia, and South America.
Diversification of menu. Starbucks can diversify its menu by incorporating more food choices like plant-based food, which could attract customers with varying dietary preferences. Starbucks can also consider expanding its retail operations and product mix. It can appeal to non-coffee drinkers by introducing other products like fruit juice, snacks, and tea to its product line.
Increased emphasis on sustainability. Starbucks can attract socially conscious customers by strengthening its dedication to sustainability by introducing additional eco-friendly practices and products.
Embrace new technologies. Starbucks should continue embracing new technologies like machine learning, artificial intelligence, and blockchain to optimize operations and enrich customer experiences. Starbucks can also capitalize on technology to advance its business prospects. The company, for example, has implemented mobile technology to expand its payment options by allowing customers to make mobile payments for the products. Starbucks can also promote products globally through YouTube and Twitter.
Starbucks Threats.
Intense competition. Starbucks encounters stiff competition from McDonald's and Dunkin' Brands, which may affect its profitability and market share. Despite competitor companies lacking specialization in coffee and beverages, they threaten Starbucks because they sell similar products at lower prices.
Economic instability. Currency fluctuations and economic instability can significantly affect Starbucks' financial performance.
Changing consumer preferences. Starbucks should consider keeping up with the ever-changing consumer tastes and preferences to remain competitive.
Legal and regulatory risks. Intellectual property and labour laws are some of the many legal and regulatory risks that affect the reputation and operations of Starbucks.
The global concern about the effects of caffeine. Coffee industries are facing a threat from the growing global worry over the impact of caffeine. Coffee's nutritional value is low because it has high sugar and calorie content which causes obesity. The coffee demand can be affected because health-conscious individuals may consume healthier alternatives like milk and fruit juice.
Starbucks PESTLE Analysis.
The second analysis tool in Starbucks SWOT and PESTLE analysis is PESTLE. PESTLE analysis is a tool for evaluating and analyzing the external business factors that could affect its operations. These factors include:
Political Factors.
Labour and employment regulations. Labour and employment regulations, such as worker protection and minimum wage laws, can significantly impact Starbucks' business operations. Failure to comply with these regulations could lead to fines and penalties.
Trade policies and tariffs. The prices of coffee beans, cocoa, syrup, tea, and flavours, amongst other raw materials used by Starbucks, can be affected by trade policies and tariffs. Trade and tariff policies affect the production cost and the final product prices.
Political instability. Unrest and political instability can significantly impact Starbucks' business operation; for example, the ongoing demonstrations have affected Starbucks' sales in Hong Kong.
Economic Factors.
Exchange rate fluctuations. In countries where Starbucks conducts its operations using foreign currency, its profitability can be affected by changes in the exchange rates.
Changes in consumer spending. The sales and revenue of Starbucks can be affected by disposable income and shifts in consumer spending habits.
Economic recession. Consumer spending during an economic downturn decreases, causing a decrease in Starbucks' sales and profitability. During the Covid-19 pandemic, Starbucks closed some of its stores due to lockdowns causing its revenue to reduce.
Social Factors.
Changing consumer preferences. Consumer preferences keep changing, and these changes can affect Starbucks' market strategies and product offerings. For example, consumers have a growing demand for healthier foods and drinks.
Increased demand for sustainable and ethically sourced products. Starbucks has implemented eco-friendly measures like compostable straws and recyclable cups to respond to the rising demand for ethically sourced and sustainable goods.
Changing demographics. Shifting cultural norms and demographics can influence Starbucks' target markets and expansion plans.
Technological Factors
Technological advancements. Incorporating technological advances such as contactless payments and mobile ordering has allowed Starbucks to introduce new ways of paying for and purchasing products. Starbucks' mobile app enables customers to make orders and pay for their drinks, reducing waits and enhancing their overall experience.
Use of data analysts and artificial intelligence. Enhancing Starbucks' supply chain management and tailoring products has been aided by employing data analysts and artificial intelligence.
Adopting new technologies. The arrival of new technologies like automated production lines and robotic baristas could disrupt Starbucks' conventional business model.
Legal Factors.
Intellectual property laws. Laws and regulations of intellectual property can influence the use of patents, trademarks, and copyrights by Starbucks.
Consumer protection laws and regulations. Advertising and labelling Starbucks' can be influenced by the laws and regulations that relate to consumer protection.
Food safety laws and regulations. Quality control procedures and the management of Starbucks' supply chain can be affected by the laws and regulations about food safety.
Environmental Factors
Climate change and natural disasters. Natural disasters and climate change can affect the cost and availability of raw materials utilized by Starbucks, like dairy products and coffee beans.
Increasing concerns for environment and sustainability. Starbucks has enhanced environmental consciousness and sustainability by adopting eco-friendly initiatives such as minimizing carbon emissions and procuring coffee beans from Farmers who adhere to sustainable practices.
Environmental regulations and standards. The energy use and waste Management of Starbucks can be affected by environmental standards and regulations.
Overall, Starbucks SWOT & PESTLE Analysis provides a comprehensive analysis of the micro and macro-environmental factors that affect Starbucks operations allowing the company  to continue monitoring these factors to maintain its competitiveness in the market. The Starbucks SWOT & PESTLE Analysis has provided crucial factors that impact Starbucks operations which could help formulate an informed policy to address threats.