Why Nike SWOT & PESTLE Analysis?
Nike SWOT & PESTLE Analysis is a subject of interest for everyone, including athletes due to comfort, business professionals due to high sales, sponsors for advertisements and academics for company study. Nike is one of the most successful and popular brands in the sports industry. The company is known for its unique and comfortable products, making it fascinating. Nike's journey and success have turned the company into everyone.
However, the company did not gain overnight success since its founders and current leadership had to work hard with commitment and dedication to satisfy customers and ensure the firm becomes the best among its rivals. Nike's success journey is insightful, and professors, business professionals and other audiences want to work on Nike SWOT & PESTLE Analysis and case study to learn from it.
Company Overview: Nike
Nike is a multinational company founded in 1964 b Bill Bowerman and Pill Knight as Blue Ribbon and later changed into Nike in 1971. The company specializes in designing, developing, marketing and distributing apparel, footwear, equipment, and accessories. Headquartered in Beaverton, Oregon, USA, the company has over 79,000 employees globally. The company CEO, John Donahoe, took over from Mark Parker in 2021.
Nike is a publicly traded company listed on the NYSE under NKE. With a market capitalization of about $183.4 billion and with 2022 annual revenue of $46 billion, Nike is one of the most valuable sports brands in the world
Share your Paper Instructions
At Affordable Fee, Plag-Free and Wthin Your Deadline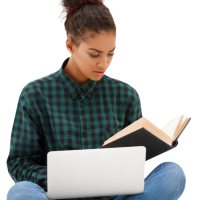 Nike Products
Nike's products include a wide range of athletic apparel, footwear, and accessories for men, women and children. Nike is also known for its high-performance basketball, running shoes, and popular Air Jordan sneakers. The company also sells various sports equipment.
Nike Competitors
Considering that Nike is one of the most successful companies in the athletic footwear and apparel industry, it faces competition from various players. The primary competitors for Nike include Under Armour, Adidas, New Balance, Puma, and Reebok. These companies offer similar products to Nike and compete for market share in various market segments.
Nike SWOT Analysis
The first analysis in Nike SWOT & PESTEL Analysis is the SWOT analysis. A SWOT analysis is a crucial strategic analysis tool that firms use to evaluate their strengths, weaknesses, opportunities and threats.
Nike Strengths
Nike prides itself on several strengths that have contributed to its global leadership position in the athletic footwear and apparel industry.
Strong Brand awareness and Recognition: Nike is a globally recognized sports brand at the top of every consumer's mind. The company's "swoosh" logo is easy to identify and recall among customers. In addition, Nike brand recognition helps create a strong association between Nike and high-quality products for endurance, resilience and fitness, making it a choice for athletes willing to engage in sport.
Wide product range: Nike prides itself on a diverse product range for various sports and activities, allowing it to appeal to a large/broad customer base. The products sold under Nike Brand range from apparel, footwear, and accessories for sporting (soccer, running, basketball, golf and other sports).
Large market share: Nike has managed to capture a large share of the market in the athletic apparel and footwear industry, allowing the company to cement its leadership position in the industry.
Nike Weaknesses
Nike also has various weaknesses that hinder the firm from achieving its full potential. This includes:
Increased dependence on footwear sales: Nike's sales are solely dependent on footwear since it makes up the largest part of the company's revenue. The high reliance on a single product category could increase the company's vulnerability to market fluctuations.
Labor Controversies: There have been controversies over Nike's conduct. For instance, criticism over child labor and others damages the firm's reputation and sales. In addition, socially conscious consumers lose trust in the company affecting the brand.
High product prices: Nike products are generally set higher than its competitors. Although this promotes profitability due to premium prices, the high prices hinder price-sensitive customers limiting the company's market share.
Nike Opportunities
Despite the weaknesses, Nike also has opportunities including:
Expansion in Emerging markets: Emerging markets continue to grow. Nike could take this opportunity and expand its operations in these markets to attract more customers and increase sales in these regions.
Expand product line: Nike should leverage its brand awareness and recognition strength to develop new product lines and appeal to new customer segments and retain existing ones. This will help maintain the firm's leadership position in the industry.
E-commerce Growth: This presents an opportunity for the company to increase its sales and revenue from e-commerce channels. Nike should leverage its e-commerce power to expand beyond traditional retail channels and reach new customers.
Nike Threats
Nike faces various threats that could significantly affect its sales and market position. Threats include:
High Competition: Nike faces significant competition from other firms in the athletic footwear and apparel industry. This includes firms such as Under Armour, Adidas, and Puma. This affects Nike's market share and sales.
Economic Downturn: Economic downturns due to changing economic conditions, such as the impacts of the global pandemic, could reduce consumer spending and demand for Nike products affecting company sales and revenue.
Currency fluctuation: Nike faces currency fluctuation due to operations in different markets. This could lead to huge losses for the company affecting its profitability.
Counterfeit products: This is a major threat for Nike since increased sales of counterfeit products damage Nike's brand reputation lowering consumer trust and confidence in the company. This affects Nike's sales and profitability.
As a global athletic apparel and footwear leader, the company has various strengths, weaknesses, opportunities and threats. However, the firm can leverage its strengths and opportunities to deal with the weaknesses and threats. This makes it crucial to conduct a Nike SWOT analysis.
Nike PESTLE Analysis
The other framework in Nike SWOT & PESTEL Analysis is the PESTLE Analysis. A PESTLE analysis is a crucial strategic tool that firms use to analyze various external factors that could affect their business operations. Conducting Nike's PESTLE analysis of external factors could go a long way to help identify opportunities and threats to help create appropriate strategies.
Political Factors
Nike operates in different countries with varying regulations and political environments. Political factors affecting Nike operations include:
Trade Agreements: Changes in a country's trade agreement could affect Nike's production cost and supply chain. For instance, tariffs on imported goods could increase costs leading to high competition.
Political stability: Cases of political instability in countries of operation could affect Nike's operation and supply chain. For example, conflicts and political unrest in the operation areas and sourcing regions could disrupt the supply of raw materials and products.
Government regulations: Different countries of operation have varying regulations that affect Nike's Operations. For instance, a country's labor laws and environmental regulations affect the firm's sourcing and manufacturing practices.
Economic Factors
Economic factors affecting Nike's operations include:
Exchange rates: Exchange rate fluctuation is a key factor that affects Nike's profitability, especially considering that most of its sales is from foreign markets. Exchange rates affect the firm's sourcing, pricing and revenue.
Consumer spending: Changes in consumer spending patterns significantly affect Nike's sales and profits.
Labor costs: Labour costs are significant for Nike since it affects production cost and hence the firm's profitability. An increase in minimum wage significantly increases production costs, especially when sourcing from countries with high labor costs.
Sociocultural Factors
Various social and cultural factors affect Nike's brand image, and the firm must adopt strategies to appeal to diverse populations.
Cultural trends: Lifestyle changes and cultural trends impact product design and Nike's marketing strategies. For instance, the trends towards leisure sportswear influenced Nike to develop Nike's leisure and casual sportswear.
Healthy lifestyles: The trend towards healthier and better lifestyles has led to increased physical activity and exercising. This creates the need for good sports apparel, creating an opportunity for Nike.
Diversity and Inclusion: Consumers are interested in firms that promote diversity and inclusion in their practices. This impact a firm's reputation and competitiveness.
Technological Factors
Technology advancements have disrupted Nike's operations in the industry. Factors affecting Nike's operations include:
Manufacturing technology: Advancements in manufacturing processes impact Nike's efficiency and production cost. Robotics and automation also reduce labor costs, promote production efficiency impacting the firm's operations and competitiveness.
Wearable technology: The integration of wearable technology into athletic footwear and apparel provides opportunities for Nike to develop new product offerings and revenue streams.
E-commerce: The increasing growth in e-commerce has changed shopping behavior for athletic apparel and footwear. Nike must adapt its sales channels and marketing strategies to promote e-commerce.
Legal Factors
Nike operates under various laws and regulations in its countries of operation. Legal factors affecting Nike's operation include:
Labor laws: Nike must comply with all labor laws of its countries. Violation of these laws could damage the firm's reputation due to legal action.
Intellectual property law: Nike must protect its intellectual property and those of its partner organizations. Legal challenges concerning intellectual property could impact the firm's reputation significantly and cost the company money.
Environmental laws: Environmental regulations could also affect Nike's manufacturing and supply chains. Non-compliance with these laws could get the firm into legal challenges affecting its reputation.
Environmental Factors
Nike's operations (manufacturing and supply chains) greatly affect the environment causing resource depletion, carbon emission and waste pollution. In this case, various regulations and consumer pressure could affect Nike's reputation and operations.
Climate change: Changes in weather patterns impact Nike's supply of raw materials and final products. The rising demand for sustainable products means Nike must find ways to promote sustainable production.
Resource depletion: Depletion of water, energy and other natural resources could affect Nike's manufacturing and supply chain processes. This calls for ways for Nike to use sustainable strategies to reduce environmental impact and benefit the company.
Waste management: Reducing environmental impact is key for Nike. The company must effectively manage its waste through recycling to reduce manufacturing waste.
In order to maintain its competitiveness and sustain long-term growth, Nike must continuously monitor and adapt to the identified external factors by leveraging its strengths. Understanding Nike SWOT & PESTEL Analysis is crucial to understanding the internal and external factors that affect the company. This can help plan and implement strategies to adapt to these factors.